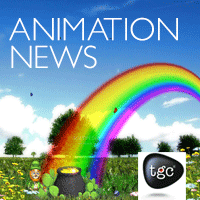 welcome
1. Giving Animation Graduate the Needed Bridge
Like every Industry, there is always a gap between the school work and what the work industry demands. The field of animation is no different, however, animation education can still be said to be one of the fields with the closest gap between school work and industry demands, this is, however, dependent on the quality of animation institute, the animation graduate attended.
As a result of this gap, the Dublin Business Innovation Centre (Dublin BIC) in Ireland has proposed an initiative to address the skills gap in the local games, animation and VFX industries between what education provides and what the animation industry demands. This is appropriately tagged "The Bridge". The Bridge seeks to fill in that gap by creating "industry ready" participants who have experience in the business culture and the expectation of outputs in these sectors, allowing artists to fit in with studios more quickly
The bridge 2014 would be held in the Guinness Enterprise center over a four-month period from June to October and would feature select graduates of animation, VFX and games development. This would ensure that the proposed result of the program is achieved. The program would be supervised by Richard Glynn, the CEO and producer at studio POWWOW in conjunction with animation Skillnetscreen training in Ireland, the GEC and Dublin BIC.
The participants would have the opportunity to work on live internationally standard live projects and would be provided studio space. Each live project work would be mentored by studio professionals and would involve a wide range of collaborative projects in animation, VFX, and gaming.
Aside from the immense exposure which the participants would have by participating in specialized training sessions with industry professionals through animation skillet and screen training in Ireland, the participants would also receive a bursary to cover some expenses
May 9th is the deadline for interest inquiry for recent graduates in Ireland, it is however not clear if graduates from other countries would be allowed to participate. We hope such initiatives would be done in India soon.
2. 13-Year-Old girl wins animation Contest.
A 13-year-old girl from the English town of Milton Keynes has won a stop-motion animation contest. Her Animated short titled Mad Morph Tea party was the overall winner in a competition for young animators between the ages of 7-15 with the animate it software organized by Aardman Animations and The Big Lunch. The project was to feature  Aardman's iconic Morph Claymation figure. The final four was selected by judges from an unspecified number of entries after which the public was allowed to vote for the best out of the final four. With 287 votes, 13-year-old Tia Morgan won the competition and would see her video aired across England and would also be part of an exclusive workshop for stop motion animation work. Tia Morgan claims she wants to pursue animation as a career in the future. Watch her video below.
Contact Us