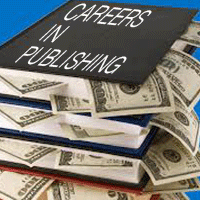 welcome
A career in graphic design, Adobe InDesign training
A career in publishing can turn out to be the most lucrative one if you are suitably qualified and well trained. If you are looking to make a career in Publishing, you should go for Adobe InDesign training. The software program is normally used by graphic designers so if you are thinking to make a career in graphic design, even then this program will prove to be very useful to you. Before we discuss the benefits of Adobe InDesign training let us have a quick look at what Adobe InDesign is.
What is Adobe InDesign and How it is Useful?
Adobe InDesign is a useful software program developed by the notable company: Adobe Systems which had developed Illustrator, Photoshop etc. Adobe Indesign has several usages and the software has been used by various graphic designers, publishers and production houses. If you want to make a career in graphic design or publishing then Adobe Indesign training is a must. Training in Adobe Indesign helps you to create things like flyers, posters, newspapers, books, magazines, and brochures. In short, using this software program you can create your own publishing material. predominantly InDesign is the world's leading application for the layout of pages, typesetting the content and for creating complex layout work. In India companies like Times of India, Mid-Day, Hindustand Times, India Today and Indian Express group use Adobe InDesign. Whereas top notch advertising such as Rediffusion, HTA, Mudra, Lintas, O&M all create layouts in Adobe Indesign. There is again a huge requirement of Adobe Indesign in Print and E publishing companies like Planman, Aptara, McMillon, SChand, TATA McGraw Hills all use this application extensively.
What All Do you Learn in the Training?
The Adobe Indesign training teaches you how to use Adobe InDesign CS6 and CC. If you are already in the field of publishing and know how to use the old versions then this course will train you for the successful navigation of the latest versions. All the beginners who have not used any version of InDesign before will begin to learn about the fundamentals and by the time they are finished with the course, they become proficient in handling Advance features of InDesign and can create their projects successfully.
In short, the curriculum of the course is normally designed irrespective of your experience and caters the need of both a newbie and a professional.  A good curriculum includes Typography, typesetting rules, preparing a document for service bureau, setting up the master pages and pagination techniques, style sheet and embedding the fonts etc.
Prerequisites for the Course:
There are certain pre-requisites to get enrolled in Adobe InDesign training and most important is a flair for design. The aspirant should preferably have a past experience of using Mac OS or your personal computer but if they dont posses as prescribed a good institute will teach those contents too. Also, the aspirants should be capable of navigating successfully, should be able to understand the structure of the folder. If you are able to open, important files on your PC, you can go for this course.
How to Select the Right Institute?
Selecting the right institution to complete Adobe InDesign training is as significant as your decision of getting enrolled in this training. There are certain pointers which you ask yourself before you move further. For instance, you should inquire all these beforehand.
Are you getting trained by Adobe Certified Instructors?
Is the course certified, updated and crafted as per the publishing and advetising industry standards?
Will you get Adobe certification on the successful completion of the course?
Why Hunt Stops at TGC Finally?
TGC Animation and Multimedia is a highly esteemed and ISO certified institute which has tied up with Adobe and after successful completion of the training you get Adobe certification and will have better career prospects.
Comprehensive courseware is written by professional trainers
Adobe Certified instructors
Courses designed for career progression
Adobe certification at course completion
PC and Macintosh platforms
Affordable fee structure
Facility to cover up classes lapsed.
Customized course with the facility to do on weekdays and weekends.
This Course
This course was designed to teach you what you need to know to use Adobe InDesign CS6 and CC. If you've used prior versions before, this course will show you how to navigate the newest release and use the updated features. However, if you've never used InDesign before, this course will start out with the very basics and work its way into the advanced features so, that by the time you're finished, you will be able to proficiently use InDesign to create your projects.
That said, we put together this course in a way that everyone, regardless of experience, will be able to learn the program. Each lesson covers a different aspect of InDesign. This first lesson, for example, teaches you how to navigate the program. Within each lesson are real-world examples. You won't just be told how to do something. We'll walk you through step by step. At the end of every lesson, you'll find a lesson exercise. These are questions about what you've just learned to help you review and test your knowledge. You'll also find lesson assignments. Lesson assignments will not affect your course grade. They are completely optional. The lesson assignments are to help you put what you've learned into practice.
It's important to note that it is not required that you have access to Adobe InDesign CS6. You can take and pass this course without so much as opening the program. However, if you don't have access to the program, but would like to use it while you work on the course, you can download a free 30 day trial from the Adobe website. No credit card is required for the trial. All you will need to do is create an Adobe user ID if you don't already have one.
Contact Us