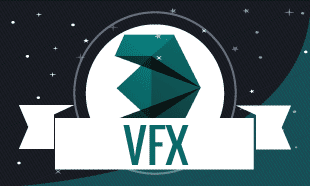 welcome
The animation is used by almost all industries these days to attract and engage their customers. Production houses and films use the latest techniques to deliver real-like animation. Animation professionals are high in demand. A degree like ma in animation can provide an extra boost to your animation career.
This article discusses, in brief, the ways in which this degree can help. It also highlights the factors which you should keep in mind while selecting an institute for pursuing this course. It further highlights the prerequisites for entering this course.
Course Prerequisites
Every institute has its own entry criteria. Some institutes ask for a bachelor's degree in animation for this course while others demand relevant experience in the field.
Majority of the institutes which offer this degree just ask for a bachelor's degree in any discipline. Some institutes have cut-off percentages (around 60%) and also conduct a preliminary interview. You should always check the entry conditions before applying for the course.
Course Structure
The course structure differs from institute to institute. However many institutes which offer this course follow this structure:-
Course Duration: 2 years (Full time), No. of semesters: 4
Most of the institutes have tie-ups with universities for conducting these courses.
 How can the degree help?
This course focuses on all the different topics and elements of animation to make you completely industry ready. The good training institutes conducting these courses have strong industry tie-ups. The course imparts knowledge on the latest trends and techniques in animation.
The best part of this course is that it starts with the basics and covers every possible detail needed to be an all-around animation professional. In addition, the institutes have multiple lab sessions and practical workshops to make you skilled.
The institutes also invite top-notch professionals in the field of animation to deliver seminars and lectures to their students. Thus learning never stops here. All good institutes which offer this course encourage their students to come up with ideas and build their own projects mostly in the last semester. Students get to learn many practical aspects through this exercise.
Apart from your technical and artistic skills this degree also hones your time-management and team-building skills.
Most of the institutes offering this degree, take into account the student's inclination and interest. This means that if you are interested in a specific area of animation say character design, your institute can help you develop specialized skill sets in this area. This course also brightens your chances to become a university professor.
How to select the right institute for this course?
Look for an institute which:
Is reputed
Has good infrastructure
Has an accomplished faculty
Uses a practical teaching methodology
Helps you participate in live projects
Offers placement assistance (not compulsory)
————X———————-X—————–X———————X——————–X——–
CONCLUSION
This degree will help you take your ideas and creativity to a new level. You will be exposed to industry best practices and trends so that you do well when you step there.
Contact Us