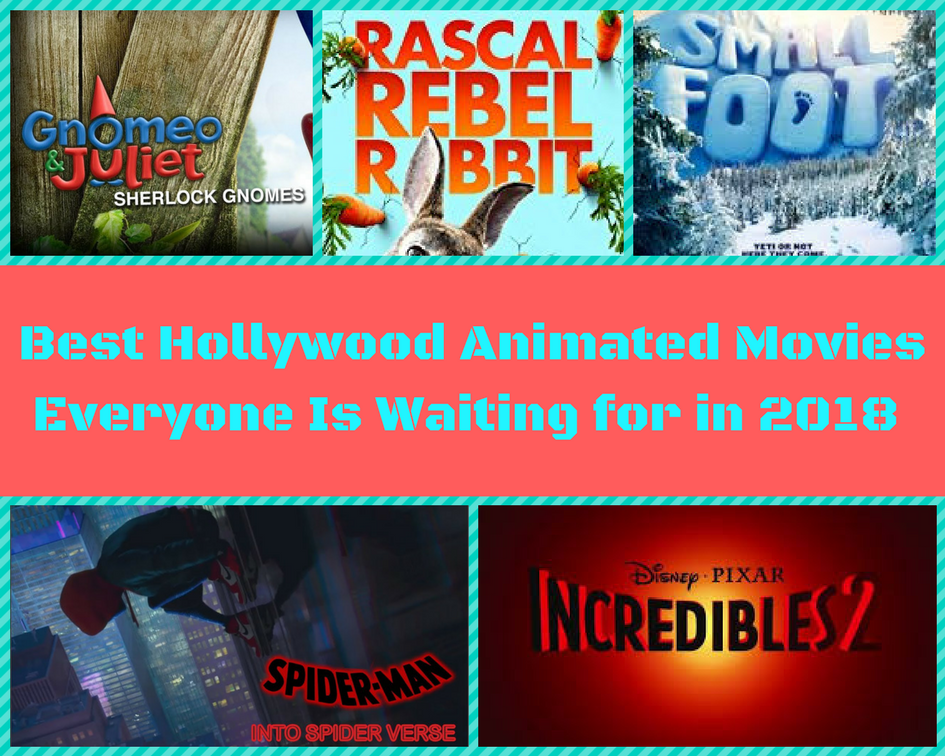 welcome
Gone are the days where animated movies were just loved by kids. These days, even adults are going crazy over the animated films and looking forward to their sequels.  There are even some animation programs we used to watch in early years. Today, we are going to watch their remake versions. There are many short term animation courses in Delhi teach you to work in these films.
There have been many popular examples like the well-known Madagascar series and who can resist the films like Zootopia. 2017 was the year of classics like Coco and Boss Baby which gave ultimate entertainment. You can choose the best animation institute in Delhi to learn to work in these films.
Without further ado, here is the list of some of the biggest animated films coming your way in 2018.
Spiderman – Into the Spider-Verse
Though the plot revolves around a teenager who has spider-like powers trying to balance his superhero image with his high school life, the adaptation of "Spitionder-Man: Into the Spider-Verse" is truly refreshing.  This time, Miles Morales replaces Peter Parker as Spiderman (which is a big deal as he is Latino and black), but the animation looks amazing.
After a long wait for 13 years, the sequel to Incredibles from Disney Pixar is finally here. Bob Parr aka Mr. Incredible ended up to care for Jack-Jack in this most awaited follow-up, as he is evolving g his super powers, while Helen aka Elastigirl is trying to save the world.
Hotel Transylvania 3: Summer Vacation
For the third time, Selena Gomez is back as Mavis, the age-old vampire who changes her course as she falls in love with human and she leaves the cozy lives of her dad at Hotel Transylvania for monsters forever.
In this franchise, she shocks her dad with Monster Cruise Ship in a family vacation so he can relax. The twist is when Dracula comes across Ericka, a shady ship captain, who sparks fly. Mavis turns an overprotective parent who tries to separate her father from Ericka.
The story behind Big Foot is one of the most common urban stereotypes and some people still don't believe that it is a myth. This animation comedy takes this myth as its focus. It is based on a Yeti who believes "humans", the elusive creatures (Small Foot) really exist.
Gnomeo and Juliet – Sherlock Gnomes
In this sequel to a classic book, Gnomeo & Juliet, it gets another classic treatment. In Sherlock Gnomes, it's Sherlock Holmes a renowned detective who investigates the burglary of garden ornaments.
It feels that every classic we have watched as children is getting its own adaptation of live action. I feel that Peter Rabbit is one of the finest examples. This time, he is going with new farmer head to head.
If you are still not excited after reading about the above films, I bet you won't wait for this franchise. Since the first film and even the Penguins made us crazy for the franchise, we have been waiting for the next. Since Madagascar 3, we have waited for over half a decade. Finally we are going to watch the fourth installment this year.
For best photography course in Delhi, contact school of photography.
Contact Us