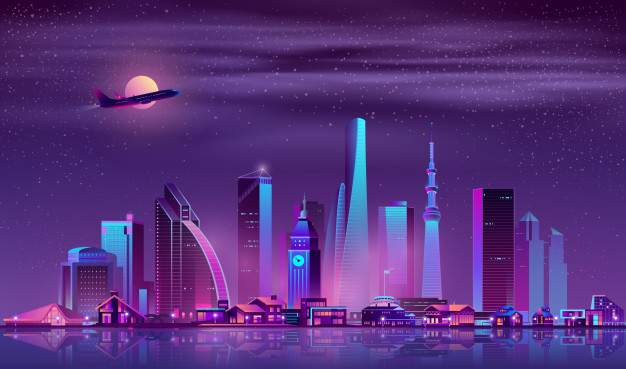 welcome
Animation degree courses in light of the current pandemic scenario are going to be good options for students. There is a spike in the national and global demand for graphic and animation specialists. A career in animation is going to be a worthwhile course to look into.
Not long before, engineering, law, and medicine were the most sought-after professions in India. Thankfully with digital technologies coming to the fore, trades such as digital photography, graphic designing, and animation are getting the long due spotlight. 
Thus it is safe to assume that animation is both a science as well as an art. With NASSCOM data showing upwards of 22% growth in the animation sector in India, it looks to be a great time for those interested to pursue a degree course in animation.
Let's say you have decided to give your best shot and enroll in an Animation degree course in India. But as with everything related to higher education in our country, the options are not very clear when it comes to homing in on the best degree courses to take up. There exist a lot of options in the wild with no clear winner – thus, confusion remains.
Today we discuss the top places to get your animation degree courses from to get the best out of your career.
St Xavier's College, Kolkata – 
This is one of the best colleges in the city when it comes to imparting knowledge in any discipline. There is a certain legacy it carries as it was established during the times of the British. Animation degree course was not offered here initially, but they went to become one of the leading providers of animation training at the undergraduate level once they introduced this. The labs here are top-notch, the faculty well-polished. All this is complemented by the placement opportunities provided by them, churning out successful professionals year after year.
TGC-
A very trusted name for imparting classroom, as well as, online training in animation, is TGC. It boasts of an experience of 20 years. Being the esteemed partner of the Media and Entertainment Skill Council under NSDC, TGC is an ISO certified company with certification tie-ups with Adobe, Autodesk and Microsoft. They have taken the due credits of placing numerous students across content teams, media houses, and a lot more. TGC has passed out more than 20,000 students and that is their biggest testimony, they not only conduct degree courses but also diploma and certificate courses in video editing, graphic design, web design, web development, digital marketing, sound engineering, data science, photography etc., TGC has 4.8/5.0 google review ranking by its students.
Picasso Animation College, Bangalore –
This college has been imparting quality education at the undergraduate level for the last one and a half-decade. Unlike many other colleges, their offerings are economical yet top-notch in the industry. This is evident in the fact that many of their alumni are established animation professionals in the industry at the moment.
Zee Institute of Creative Art, Bangalore –
Zee Institute of Creative Art or ZICA, as it is popularly known, is one of the best colleges for pursuing an animation degree course in the country. What sets it apart from other institutes is that it was the first in India to introduce a training module on VFX. The offerings here are varied and more than what competitors provide on a similar fee structure.
Whistling Woods International Institute, Mumbai –
Subhash Ghai, the leading filmmaker in B-town, is the Chairman of this institute. Need I say more? Having such a heavyweight name among the ranks provides grand exposure to the students here. The corporate collaborations of this institute are with some of the biggest names in the industry – Dolby, Youtube, Foxxcoon – to name a few.
Contact Us