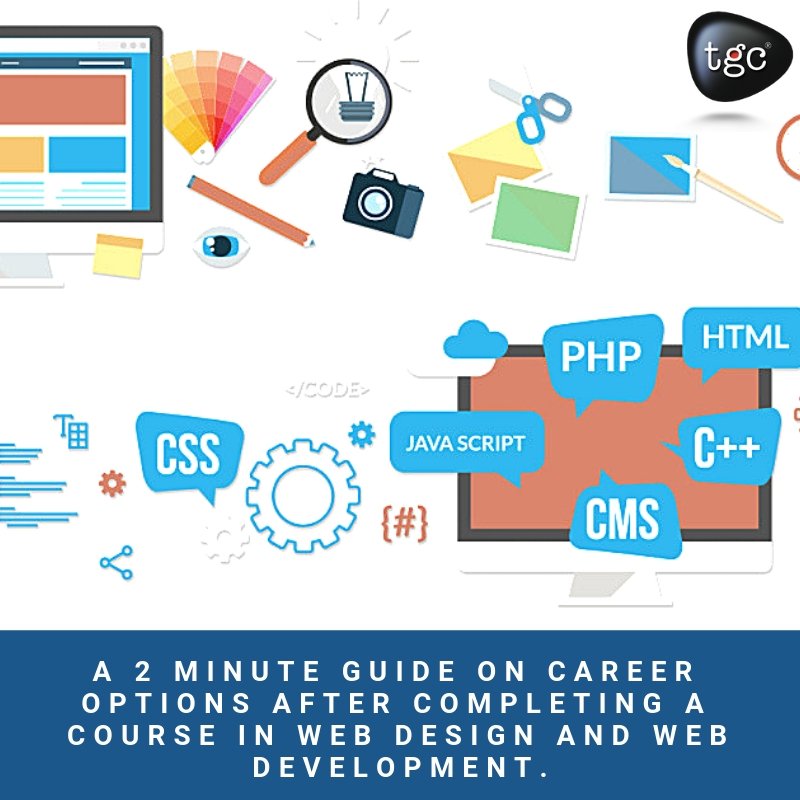 welcome
In every industry, employers are looking for all kinds of developers, including web, mobile, and software. Candidates with programming skills in PHP, .Net and responsive design after completing a web development course in Delhi enjoy great demand. Here are some of the best career options for web developers that are growing rapidly and generating opportunities for candidates with right experience and skills –

Front End Developers
They have knowledge of best practices in user experience along with programming and CSS skills to design appealing, functional websites as well as mobile applications. With attention to clean design, front-end developers turn technical needs into user-friendly applications and user-friendly websites. Job growth is expected to grow 20% from 2012 to 2022 and front end developers will likely to be in high demand with some back-end background.


User Experience Designer
A UX designer or user experienced designer is relatively new career option in the tech industry. These professionals are engaged in knowing how a website or software product feels to the user. With skills like architecture modeling, user analysis, and prototyping, UX designers are engaged in developing product or website layouts and specifications. Design conscious companies like Apple are the forerunner of technology and generating huge demand for skilled UX designers.
Mobile App Developer
The skills in mobile application development are always at the top of most anticipated list of IT skills, according to ComputerWorld industry survey in 2015. Mobile app developers design and develop applications and websites to be used on mobile devices, including iPhone. The mobile industry has the demand for candidates with backend integration skills and front end development talent. Surveys from both Red Hat and Gartner Inc. predict significant demand for mobile app developers in the near future.

Information Architect
Information architecture is based on how information is organized and how effectively information is communicated and accessed by a website. With proper insight to business and public needs, information architects are able to define navigation and structure of a website, while considering user needs, usability, and overall design. Information architecture is a rapidly growing field which combines technical expertise in programming along with UX to implement best practices in usability.

Web Administration
Web administrators have a long-standing presence in technology industry and they have experience with web technologies and internet protocols (such as, TCP/IP, HTTP etc.). They are supposed to work in web services to manage external and internal corporate web pages, correct and identity problems in web page or server, backup application data, and keep track on systems like firewalls.

Database Developers
Big Data Analytics has created a lot of job opportunities for individuals with programming and development skills. A lot of companies rely on data analysis to make important business decisions and they constantly need people with specialized skill sets to interpret and manage that information. This field involves use of database programs like Oracle or Microsoft SQL Server to design applications and back-end integrations in ecommerce and database structures.

If you want placement to the leading companies in India, TGC Animation and Multimedia is the best web development institute in India, Having branches in Delhi (south Extension and Preet Vihar) Jaipur and Gwalior, TGC has successfully trained and placed thousands of students in Web Design and Web Development.

Contact Us