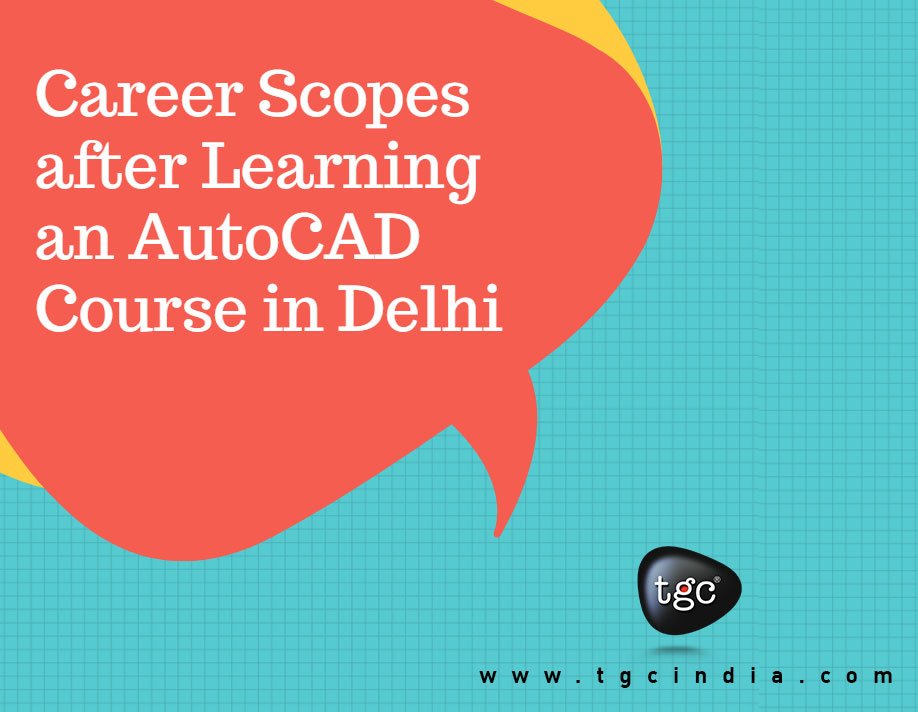 welcome
AutoCAD is one of the most widely used CAD programs with highest overall demand in the job market, thanks to its popularity and reputation. There are different versions of AutoCAD made for designers according to industries and specific job roles.  After successfully completing and Autocad course there can be various scopes for a candidate.
AutoCAD Designer – Job Description
AutoCAD designers are responsible for 2D and 3D CAD designs using the software in the manufacturing and construction industries. Some of the common organizations hire AutoCAD professionals are construction companies to manufacturing companies and those operating in energy industries etc.
A usual day for an AutoCAD designer varies according to project demands. Some of the common tasks performed by them are discussing project needs with team members, creating drafts and reviewing them with concerned personnel, and upgrading designs according to the feedback of team. They also impart their design skills and knowledge to provide feedback and information to team members.
In general, AutoCAD designers are expected to work in a corporate environment for the full time, especially in small and medium teams, including technicians, engineers, and managers. They may need to perform overtime, especially to meet project deadlines.
Usually, employers need an associate's degree for the positions of AutoCAD designers, along with proficiency in CAD design program and best performance in this subject.  AutoCAD designers are required to work as part of their team, along with independently with least supervision. They should also have proper communication and multitasking skills. They are also assigned to various types of design tasks.
Job Responsibilities of AutoCAD Designers
Create accurate layouts, assembly details, and drawings

Communicate with executives and engineers to research catalogs, drawings, and sketches and develop edge-to-edge CAD drawings.

Review drawings before the release

Conduct research and acquire codes and standards to develop plans
Salary on Autocad fresher
According to Payscale(dot)com, an AutoCAD designer earns Rs. 236,197 per year on average. By serving in this field for up to 10 years, most designers transition to other higher positions with experience. The income from this job varies widely according to experience. Skills associated with high pay for this position include Microsoft Word, Microsoft Excel, Engineering Design, and Microsoft Office.
Certificate in AutoCAD
With AutoCAD Certification Courses in Delhi, students are introduced to several functions that are out there and there are certain ways where this program can help in drafting.  Some of the certification programs include just one course which is divided into various sections and doesn't have any admission requirements. Some programs may have more than two modules for professionals in engineering, architecture, and design.
Most of the courses and areas include hands-on training and participation of students and cover various commands and topics for drawing and editing, coordination of entry methods, image manipulation, object snap techniques etc. Some of the advanced topics it covers are tolerancing and dimensioning, prototype drawing, plotting, sketching, scaling and hatching.
Conclusion
TGC India is the leading computer training institute in India conducting AutoCAD training classes in Delhi to provide training in latest AutoCAD technologies and skills. We have the best rated AutoCAD training programs in India.
Contact Us