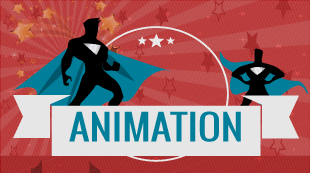 welcome
There is a remarkable growth in the Animation Industry in India, no doubt, this has, in turn, resulted in an increase in the number of students seeking animation courses and also the number of animation institutes in Delhi. A good search using animation institutes in Delhi would return lots of results of well-optimized sites for the animation institute in Delhi keyword. This, however, doesn't mean these institutes understand what real animation is or are ready to employ the experienced animation trainers who can help a student develop in the animation industry. This article is to help anyone choosing an animation institute in Delhi to check these guidelines to know whether the school, they are indeed going to pay a huge amount of school fees is going to train them to be employable animators and if they indeed, their school fees and all other educational related fees is going to be an investment to which they can expect a return in future or an expenditure. When choosing an animation institute in Delhi
Get information from students already enrolled in the school:

This may not apply for animation institutes in Delhi that are just starting. And this doesn't mean that animation institutes in Delhi that are just staying would be worse than already existing ones. What makes an animation institute is the vision of the Management of the school and how far they are able to go to achieve that vision which is supposed to be producing skilled personnel that can easily fit into the animation industry. Get information from students would give you an idea of how things work in the school and what their major vision is.

Understand the scope of Animation:

A lot of students enroll in Animation Institutes in Delhi just to while away time. Most students don't really understand what it means to be an animator or work in an animation Industry. Before enrolling in an animation institute in Delhi or any institute for that matter, you need to understand the scope of the course, you intend to pursue. For instance, animation can either be 2D, 3D, stop motion or even whiteboard animation. You would also need to know the various sections of animation and what areas you would likely excel or have interests in.  This would go a long way in helping any intending student choose the right animation course as well as the animation institute. Every animation institute in Delhi has its strengths and weaknesses and not all animation institutes are vast in all aspects of animation but if an intending student can narrow down his interests, it may become a great advantage in choosing an institution that is very good in that particular area.

Check for Placement Opportunities offered by the institute: 

The Essence of checking for placement opportunities by an animation institute in Delhi is that schools who are into job placements tend to train people for the particular demands of the job rather than just a typical classroom training. Find out if the school has a functioning placement team and however many actual successes have they recorded. This is very vital criteria in choosing an animation institute in Delhi.
TGC India is a leading Animation institute having its branches in Delhi and Jaipur.
Contact Us