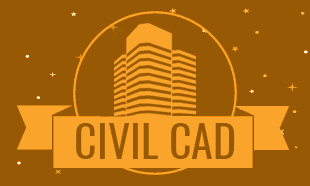 Instructors
Adv. Certification in CAD-Civil
Adv. Certification in CAD-Civil
INTRODUCTION OF Adv. Certification in CAD-Civil
Civil CAD design and drafting training requires a solid foundation learning on 2D and 3D CAD through digital tools, workspace, and advanced commands. AutoCAD is used to create, view, manage, plot, share, and reuse accurate, information-rich drawings. At, TGC we have also trained students pursuing B.Tech or Diplomas in civil and looking for live project training during or after their course. We also assist student for their placements. Do Know About Adv. Certification in CAD-Civil
OBJECTIVE
This course is designed to teach CAD for Civil Design. The primary objective of the course is to teach the student the most powerful features and techniques for Annotations, Layouts, Standard Parts, and Design Calculations etc. with comprehensive understanding of these features, students can begin to streamline the design process and shape civil design for their use. A number of civil projects for structure design and architectural layout and civil work books exclusively made by us, assure students a fruitful learning.
COURSE Outcome:
Certification that is preferred by employers, increases earning potential, and gives them a competitive edge in their job search.
Understanding of civil design drafting.
Work book containing middle to advanced level projects
Dummy/ Live Project
Course Structure:
Module1:  Started with AutoCAD /Drawing & Editing Commands
Starting AutoCAD, AutoCAD's User Interface, Working with Commands, AutoCAD's Cartesian Workspace, Opening an Existing Drawing File, Viewing Your Drawing, Saving Your Work, Drawing Lines, Erasing Objects, Drawing Lines with Polar Tracking, Drawing Rectangles, Drawing Circles, Undo and Redo Actions, Create a Simple Drawing, Create Simple Shapes.
Module2: Drawing Precision in AutoCAD / Making Changes in Your Drawing
Using Running Object Snaps, Using Object Snap Overrides, Polar Tracking at Angles, Object Snap Tracking, Drawing with Snap and Grid, Selecting Objects for Editing, Moving Objects, Copying Objects, Rotating Objects, Scaling Objects, Mirroring Objects, Editing with Grips.
Module3: Organizing your Drawing with Layers/ Advanced Object Type 
Creating New Drawings with Templates, What are Layers?, Layer States, Changing an Object's Layer, Draw Arcs, Polylines, Editing Polylines, Ellipses etc.
Module4: Getting Information from Your Drawing / Advanced Editing Commands
Working with object Properties, Measuring Objects, Trimming and Extending Objects, Creating Fillets and Chamfers, Offsetting Objects, Creating Arrays of Objects
Module5: Creating 3D Solid Modes/ Mesh modelling / Rendering
What is Solid Modeling, Creating Predefined Solid Primitives, Creating Complex Solid Models by Applying Boolean Operations, Creating Extruded Solids, Creating Mesh Primitives Creating Surface Understanding the concept of Rendering, Selecting and Attaching Materials, Understanding Rendering, Adding Lights to the Design.

Why TGC?
TGC has a reputation both in the industry & among students & alumni for being one of the best Cad Design training institutes. Like all other TGC India programs, Cad Design is combination of classroom modules, assignments, live project, workshops, and compilation of portfolio. TGC conducts live project training for BTech and Diploma engineering students. TGC also assist students in getting placements at the end of the course.
Similar Courses
Upcoming Batches:
---
Course Reviews
No Reviews found for this course.