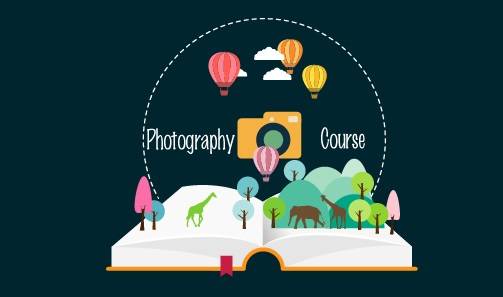 Instructors
Advanced Diploma Course in Professional Photography
Advanced Diploma Course in Professional Photography
INTRODUCTION
Advanced Diploma Course in Professional Photography
The course of photography Pro in Delhi is an exclusive and
powerfully packed programme for those who intends to
pursue a career in professional Photography, Picture editing
and in Camera handling. Course is full of specialisation on
various genres of photography and conducted at our studio
facility in Delhi and Jaipur.
OBJECTIVE
Advanced Diploma Course in Professional Photography will help you get
acquainted to the core principles and basic rudiments of
Photography, and how they can be applied into your career.
You will also be opportune to learn how to use various
software to create quality and enhanced photographs for
various mediums.
COURSE OUTLINE
Basics of Photography, Cameras and Camera settings
Natural light photography & Studio Light Photography
HDR Framing & Shooting, Art & Conceptual
Fashion, Product & Food Photography
Picture Processing with Adobe Photoshop & LightRoom.
Videography – DSLR
COURSE BREAKDOWN
MODULE 1
Basics of Photography, Cameras and Camera settings
Light study, Shuttle Speed, Lenses
DPC, ISO, Aperture, Shutter, Light Metering
RAW & JPEG, White balance
Zooming & Panning
Color Theory, Filters, Sensors – CMOS
Picture style, Shooting modes, External Flash
Composition, Rule of thirds
Types of Camera, Internal Flash, External Flashes
MODULE 2
Studio Light Photography
Golden hours, effect of colour temperature on an image and shooting at dawn and dusk followed by
a practical session of exploring the magic of natural light with our experts.
Working of studio lights and equipment
Background equipment (paper & cloth)
Single light shoots, 2 point, 3, 4 point lighting
Creative portrait lighting, Digital and manual lights
High key and low key shoots
MODULE 3
Natural Light Photography
Out door studio lighting, Shooting using light tent
Understanding diffuse and reflectors.
MODULE 4
HDR Framing & Shooting
HDR, Time-lapse, Hyper lapse
Panorama, Candid Photography
Light Painting
Stop Motion Photography
Creative Shutter
Understanding Exposure meter
Key lighting methods
MODULE 5
Art & Conceptual
Reflecting objects Light balancing (Glass or Steel Product Photography) & Me
Narrative based on movie
Visually communicating and idea through image
Loss, nostalgia & celebration
MODULE 6
Fashion Photography
Creative studio Lighting and glamour Lighting
Studying Various fashion stylist by Working with Designers
Understanding makeup With Professional Makeup Artists
Visual Aesthetics for photography
MODULE 7
Product Photography
Product Photography for E-commerce
Product Photography or Catalog etc
MODULE 8
Food Photography
Using appropriate lights for food photography
Food styling
Visual Aesthetics for photography.
Tricks and tips
MODULE 9
Picture Processing with Adobe Photoshop & LightRoom
File compatibility
Color corrections and image adjustments
Color space
Photo manipulation and photo effects
Tricks and tips
MODULE 10
Picture Processing with Adobe Photoshop & LightRoom
Fusing stabilizers and sliders
Effective use of tripod in camera movements
Types of camera movements
Time lapse
Hyper lapse
Stop motion
Video editing software Adobe Premier & After Effects
BY THE END OF THE Photography COURSE, STUDENTS WOULD BE ABLE TO
use photography for any specific genres with proper usage of studio and natural lighting
will develop a sense to set up photoshoot for any purpose
will be able to retouch advanced level corrections
will be able to produce high end portfolio in print and motion
SOFTWARE/  USED in photography Diploma
Adobe Photoshop
Adobe Lightoom
Adobe Premier Pro
Adobe After Effects
CAREER OPTIONS AFTER COURSE
Students who complete this course have the following career options
Photographer
Fashion photographer
Product and Ecommece Photographer
Food Photographer
Event Photographer
Wedding and Pre Wedding Photographer
Architecture and Landscape Photographer
Journalism and News Photographer
Wildlife Photographer
Street and People Photographer etc.
WHY TGC INDIA?
TGC India is a leading Graphics and Animation Institute in Delhi with branches across the country. The adverting and product Photography course is  a purely practical course with tea m projects, seminars, workshops and show reel development. Individual mentorship  during and after the course is also available. TGC India has highly efficient, intelligent and vast staff . TGC India has been organizing Multimedia Training for both degree and short term programs for upwards of 10 years and have a large number of alumni presently working in the Multimedia Industry all across Asia and Africa.
Training Partner

Upcoming Batches:
---
Course Reviews
No Reviews found for this course.