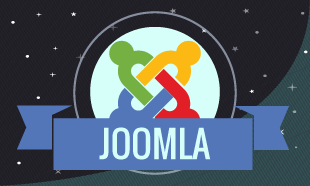 Instructors
Adv. Certification Course in Joomla
Adv. Certification Course in Joomla
INTRODUCTION
Web content publishing can be achieved using Joomla which is a free and open-source content management system framework (CMS). know about Adv. Certification Course in Joomla To understand the complete working of Joomla, you need to learn a number of key concepts. Joomla website is built from scratch, and so all these concepts are covered in facile stepwise approach. It is the most sophisticated aspect of web designing and development. Web designing basically focuses on maximizing the aesthetic sense of any design so that it is appealing to viewer's sight. TGC offers best training in Joomla for many years now.
Objective:
The perfect blend of creativity and professionalism has put up web designing as one of the most handpicked opportunity while making career choices. Added benefit to this course is the time constraint. It can be comprehended from a short time span of time into a customized certificate Courses based on the learner's requirements. A skillful competitive advantage can be added to your career by pursuing education in this course. it is our endeavour to offer the best training course in Joomla by professional trainers having years of proven experience in Content management system.
Course Outline:
Introduction to Joomla
Installation of Joomla
Introduction to templates in Joomla
Installation of predefined Templates
Creation custom template from html.
Introduction to Modules
Installation of predefined Modules
Creation of custom modules.
Introduction to Components
Installation of predefined Components.
Creation of custom components
Introduction to Plug-in
Installation of predefined plug-in
Creation of custom plug-in.
Configuring the joomla site in live environment.
Explanation of joomla constants
Explanation of Database commands joomla
Sample project
Course Outcome Adv. Certification Course in Joomla:
This is the most efficient and well oriented course that not only focuses on learning, but also implementation. You get the surety of finding solutions to all your questions under one roof with complete zest and dedication on a lighter note. Students will be completely efficient in handling even the tedious projects with complete ease. They will be capable of completing the Joomla based projects within the given time limits.
Technologies Used:
Various technologies are used in Joomla Training. These technologies combine the mastering of skills of the course. Technologies like handling and managing templates, modules etc are used. Various other technologies like the configuration of plug-ins and creating live environments for Joomla are also used .
Career Scope in Adv. Certification Course in Joomla:
Pursuing training in Joomla Course will place you in renowned Companies like Indusnet, Arocom, A1feture Tech, Credent Soft, Virtualinfocom at the prestigious posts of Web artist, Web designer, Template Designer, CSS Developer, CMS application developer.

Why TGC:
TGC is known for its infrastructure and experienced faculty. The faculty in TGC are experienced for not less than 6-7 years. They solve the problems with ease and proper tactics and help students in their queries upfront within no time.  It has a very supportive staff. It provides you with spic and span classrooms. It provides every student a separate computer, and also gives the leverages to practice even after the classes. TGC India by far is believed to be the best Joomla training institue in Delhi and Jaipur due to professional approached adopted during the course.



Upcoming Batches:
---
Course Reviews
No Reviews found for this course.