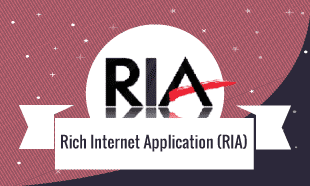 Instructors
Adv. Certification in Rich Internet Application using AS3
Adv. Certification in Rich Internet Application using AS3
INTRODUCTION
Internet is emerging at a faster pace with the advent of time. Past decade has seen a noticeable hike in the use of internet by the masses. The current scenario has made people of all almost all the age groups an internet savvy. Finding information about anything never seemed this easy. You just need to type your question in the search engine, and there you are; with thousands of options to explore about the topic at just one click. Making the experience of internet more fun loving and useful, Rich Internet Application course has played a major role in the orientation. World Wide Web has experienced RIA as the most amazing one. It is a web application comprising of various desktop application characteristics, which ensures the companies to have the competitive edge in the market.
Objective:
The primary motive of the course is to maintain a well coordinated environment even during the search.  It focuses on the enhancement of skills for the development of web. It concentrates on the areas to make one familiar with the techniques of web designing. Enrolling for this course needs utmost dedication and responsible approach as it deals with the most sensitive facts and is of public benefit.
Course Outline:
The course contains varied areas like-
Introduction
Photoshop
Soundbooth
Illustrator
XML
Flash
SwissMax
Action Script 2.0
Action Script 3.0
HTML
Overview of CSS
Course Outcome:
Comprehensive fact sheets are released which comprises of proper set of information. Students will gain the confidence to come up with their own ideas. They will become confident to interact and discuss out the problems with their co-workers and officials. Students will learn about the creation of User Interface. They will also be well versed with the knowledge of integrating advanced back-end logistics. They will know about the designing of Graphics and Audio. They will also learn the basics of interface designing for the interactive users.
Technologies Used:
There are various technologies used, like disaster management and prompt actions, to implement the proper action of management. Technologies such as developing logics of back-end, highly user interfacing, action scripting, editing in Photoshop are mastered. Different techniques like discovering new edge with the use of flex framework and with the help of databases, handling server side logics are learnt.
Career Scope:
On completion, students will explore various opportunities in the field of internet marketing. There are immense prospects of working with reputed MNCs and brands. They will be placed as Web Master, Web Developer, Presentation Artist, Audio Editor, ActionScript Programmer, E-Learning Content Designer, Flex Programmer.

Why TGC?:
TGC offers you with best infrastructure and well coordinated teaching plans. The basic facilities like drinking water, rest rooms, and the canteens are well maintained and hygienic. Libraries are open even on weekends. Teachers and other staff are very supportive in bringing out the best in students. Students are provided with technical libraries and books which would draw the guidelines of the conduct prior to, during or post hazardous situation.
Kindly contact us to know more details on Rich Internet Application.
Similar Courses
Upcoming Batches:
Course Reviews
No Reviews found for this course.