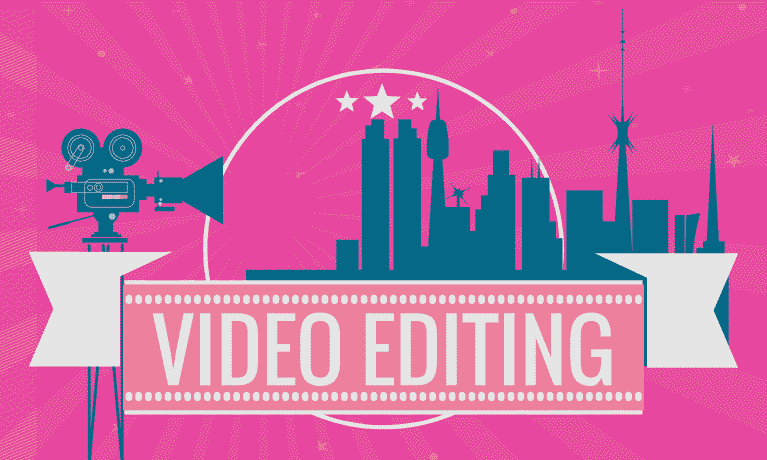 welcome
The art of editing is the main essence of a video or a film. The editor always makes the final decision of what should be seen and heard. Most people have an idea that video editing is all about cutting the mistakes, bad shots and extra footage. But it is something more than that.
An Outline
For the students who are looking for video editing institutes in Delhi must check whether courses they pursue offer the following.
A basic idea if Arts and Aesthetics are given during the course. This is because making a video or a film is not only a technical job. There is a lot of creativity. One cannot edit a frame just like that. It needs to be modified.
One should be given a clear idea of film and video formats. A deep technical understanding is needed for a would be an editor.
This is a visual medium. Knowledge of art history, visual design, composition, and color are required. The current style trend should be followed in the learning course.
For an editor, the knowledge of continuity is a must. It helps to understand the medium better.
A video or a film tells us a story. The narrative structure should be understood well before editing. One has to work carefully on the structure and various parts of the story to make it more interesting.
One must learn how to edit different genres of video. A documentary or a daily soap or an advertisement requires different types of editing. It is an ardent need to develop different styles of editing.
Nowadays, soundtrack mixing has also become a part of editing. So, it is better to have an idea of audio track design.
Be the Ultimate
One has to be technical as well as creative when taking video editing as a career option.
Try to keep different shots post editing. Go for long shots, pan, and zoom to keep variety in a visual.
Before start editing, make a plan. If it is a long duration film, do the editing in short clips.
Initially edit with rough cutting. Make a frame before you edit.
Trim the beginning and end of almost every shot. Make it trim. Remove the unusable part.
Remember, editors are also storytellers. Keep in mind to keep some close-ups and dramatic shots. Do not let the audience feel that there is no emotion.
Do not cut a shot abruptly. Keep at least 5 seconds of every shot which are needed. If there is a dialogue in a shot, then try to keep it long. Of course, deleting the extra amount of shots incorporated in it.
Add some effects to your editing. This will make the video more cool and effective.
You can also add some music and sound effects to it. It will create a different feel altogether.
Overall, video editing is a job of creating. There is an opportunity to do a lot. But always remember that everything you edit needs a bit of care and aesthetic sense.
Contact Us