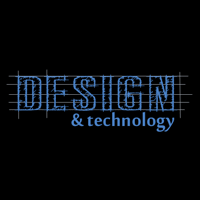 welcome
A web designer is a person who uses his/her creative skills to build new websites and remodel the old ones. If someone is interested in computers, a web design job is perfect for them.
Eligibility Criteria
A high school diploma with strong English and Mathematics background is needed.
An entry level course in computer science is preferable.
A general education in information technology can be very helpful.
The Courses
People who are looking for proper web design institutes in Delhi should know well about the courses that are offered.
A bachelor's degree in Web designing is very technical in nature. Web application programme, structure analysis, and design—all are technical by nature. Some programmes also include severe laboratory practices with hardware and software tool training. One should have a clear understanding of the following topics.
Theories of Visual Communication
Digital art and designing
Multimedia production
Web Publicity
Web-based interaction
Usability Testing
Some institutes also offer certificate courses on web designing.
Career Opportunities
The demand for graphic designers and web developers are increasing day by day. The given career options are easily available these days.
Web Designer, Graphic Artist, Media Integration Specialist, Web producer, and Web publication specialist.
Key to Success
Being successful needs certain characteristics. Some of them you have, the other you have to acquire.
Communication Skills
Effective communication skills always keep you a step ahead from others in any field. In the case of web designing, communication with clients or art directors is very important. While selling a work, one has to be very clear and bold.
Sell Yourself
It is a small developing world. It is full of competition. To make a space among the other aspirants, one needs to believe in their work and designs. Otherwise, they cannot convince the clients to buy it. Go and talk to your clients. Marketing is very important.
Plan before Executing
A little bit of planning before every project can help you a lot. It helps to execute the work properly as you have a clear idea of what to do. You can ask your clients what are his expectations before starting your work. Keep a track of what others are doing. Try to do better than them. Make a sketch of your design before starting the work.
Get a Feedback
After completing a project go for a self-evaluation. Ask your colleagues or boss for feedback. Keep in mind the mistakes that they point out. Never repeat them again.
Keep Yourself Updated
Every day a new technology is seeing the light of this world. To keep pace with it, all the designers should be alert and try and learn new methods. Follow what is trending. Design accordingly.
Soft Skills
This is one of the most important skills. Apart from designing skills, one should concentrate on HTML coding, high-quality CSS, JavaScript, building a foundational site etc.
Experience
Sometimes experience becomes more important than the educational qualification. The success also depends on how much experience you are. It improves your potential client.
Contact Us