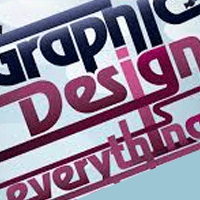 welcome
Are you in search of graphic design courses in Delhi..? Then this where you need to stop and spend a couple of minutes of your time. Before step towards your dream career, know what your profession has in reserve for you. Hereunder, we will help you out to explore all the aspects of graphic designing courses and help you out in choosing the best institute.
Ask Yourself..!!
Before you choose a graphic designing program, as yourself the following questions:
Is the access provided to the latest graphic design software apps in the course..?
Any designing course exposes you to some version of design software. Make sure that the course provides you with access to the latest and widely used design software. Things change really quickly in this domain. Doesn't matter who creative you are, if you don't own the technical skills, you are always looked down. Ensure that you always
Are you in the hands of trainers safe enough to shape you…?
If you think that the technical knowledge is enough for you to come out successful in this domain, then you are absolutely wrong. Apart from the textbook stuff, there are a bunch of other things to learn to survive in this domain. The experienced faculty can help you to pick the tricks of the trade.
Can you build a strong portfolio..?
You are not merely investing money and time for this course; you are planning to build your dream career. Having a degree alone can help you in no way. You should build a strong portfolio for yourself. The institute must provide you with the opportunity to interact with the professionals in this domain.
Skill set:
You have to acquire the following skills during your course:
You have to be strong in designing part. As a part of this, you should master the techniques of drawing, photography, typography etc.
Thinking out of the box can always fetch you success in this domain. Learn to think creatively.
The job is not just yours..! You should work in a team which consists of people from various professions. Effective communication plays a key role in determining your objectives.
The software applications you use keep changing with time. Never ever panic when you encounter with new equipment or software applications. Know how to deal with it.
Popular Graphic Design Courses:
Graphic design: As a part of this degree, you get to learn about the basics of design and computing.
Illustration: If you have your skills in drawing, this is the best course for you opt.
Communications: There is a misconception that this course deals only with visual communication. This course deals everything about how humans receive and interpret information.
Web design: As the name suggests, this course will introduce the concepts of designing web pages. As a web designer, you should make sure that the website is alluring and attractive to the viewer.
Packaging: The look and feel of the manufactured product plays a dominant role in increasing the sales of the firm. It covers all the aspects of delivering goods, materials used, shapes, manufacturing process, branding scheme etc.
Contact Us