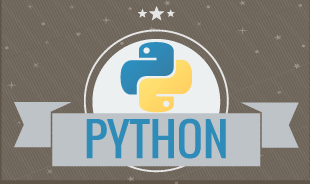 welcome
All of you must have heard about Python in technology discussions. Do you know what it is and why it's so popular? The numbers of python training courses are on the rise throughout the world.
This article discusses python training in Delhi to help you select the right training institute. It also discusses in brief about python.
What is Python?
Python is a high-level object-oriented programming language which can be used to develop both small scale and large scale applications. It is very easy to learn. You can use it to build great applications and condense lengthy codes into fewer lines. Python can be easily extended and is interoperable with other programming languages.
About Python training courses in Delhi
You don't require any special skillsets to join a python course. However basic knowledge of object-oriented programming or computers can definitely be a plus. Most of the institutes offer normal track and fast track courses. The fast-track courses are highly condensed and are relatively shorter in duration.
A good python training course in Delhi starts right from the basics like the syntax of the language and then proceeds to GUI programs. A good institute offers programs which can be tailored based on a candidate's requirements and current knowledge levels.
The courses are comprehensive and there are specific courses for both beginners and advanced programmers. The course also covers the basics of object-oriented programming to help the students build a strong foundation. Students are taught about the data types in python, functions and I/O management.
A good institute conducts live discussions, lab sessions, exercises for maximum hands-on knowledge and experience. The course structure in itself is fully industry-oriented and designed by experts who have years of experience working in python and other object-oriented programming languages.
After you finish your course you will be in a position to develop powerful applications with python and other related frameworks. You can take up in web development, game development, and GUI application development to name a few after you are done with the course.
Therefore you should carefully list out training courses in Delhi and choose the one which best fulfills your needs and helps you learn the language through experiments and hands-on sessions. Python has gained immense popularity as a programming language with companies such as Google using it. It suits the small and big organizations alike.
The best thing about the language which sets it apart from the rest is its relatively easy structure. It is very easy to read since it uses normal English words with the lesser use of punctuation. The code can also be written in fewer lines and thus it can be read and verified easily.
To sum up, if you wish to enter into application development then the knowledge of Python can definitely give you an edge. If you have some experience in Python programming than you can join an advanced course and take your skillsets to a whole new level. So, if Python looks interesting than start your research on courses and join a suitable course soon. Ready?
Contact Us