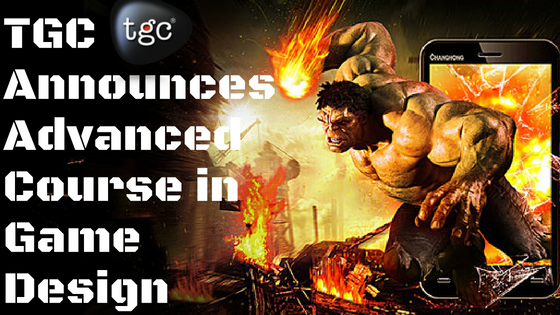 welcome
Video games are attractive and lucrative for the people of all ages not only for entertainment but also for education and enrichment of culture. It is a platform for the developers to have great social interaction.
In the field of game designing, there is no limitation to the potential of entertainment, storytelling, and information. With a blend of innovative environments which develop interactions, the virtual world has literally touched almost every aspect of our life right from video games on smartphones. You can start your career with proper hands-on concepts of game designing and a complete boom. It focuses on learning digital content that is compatible with any media and is rich in information.
Game designers are actually the visionaries of a project in game development. They bring new ideas and always brainstorm about the user interaction and experience that they create. Game designing courses in Delhi imparts a great combination of artistic skill, technical knowledge and ability to understand and communicate with people among the students.
As a game designer, you need to spend a lot of time writing documents, which have details regarding game environments, mechanics, game's nemesis and playable characters. The details also include how a specific item might work, sound and be animated.
Game design is a full-time course offered by experienced game designers at the best game design training institute in India. They are aimed to produce emerging graduates to bring change to the next generation in game development.
Objective and Course Details
The main objective of this course is to provide training to the digital designers and artists planning to make a career in game designing and production. It is focused on covering specific platforms like Mobile Devices, Game Consoles, and PC.  Here are the topics covered in the syllabus of this course –
Basics of Flash and Photoshop – It imparts the knowledge of creating posters, textures, tools, model sheets, portfolios, and pixel arts.
Pre Visualization – It covers the volumes, perspectives, designs, and characters of games and sets, props, human figures, and costumes for images.
Digital media techniques – It covers the selection of topologies, props, and models. You can develop your understanding of implementing right backgrounds, packaging, facial expressions of images, and exporting to unreal.
Media production – It covers designing board games, documents, challenges, and basics of gaming. You can also learn to playtest and prototype games.
Course Outcome
Once a course is completed, you will be able to learn every small element and detail of game designing. You will gain proper knowledge of applying proper colors, frames, and backgrounds in creation.
Game designing covers different technologies, including setting up of Quadruped and Biped, vehicle and facial rigging, deformations, key binding, and a track editor.
Game Designing is a domain that works in virtually all industries. You have a lot of opportunities to explore and shape up your career. You can start as a freelancer where you will submit the projects within the given timeframe in the comfort of your home.
Contact Us