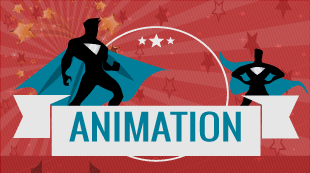 welcome
3D Modeling Jobs are one of the commonest jobs in animation Industry. About 50% of animation students end up becoming modelers. Modeling is the representation of an object's 3D surface using a modeling software. The commonest software is Autodesk Maya, Autodesk 3Ds Max, Autodesk Softimage, Cinema 4D or Blender. A modeler doesn't necessarily have to learn how to use all the software there is since most software can save work done in them in formats that can be easily opened in other software. To get a job as a modeler, a student must do the following.
LEARN 3D MODELING
It is actually surprising that a lot of students who want to get jobs as modelers have not taken their time to expose themselves to everything that pertains to modeling. A lot of these students, most of which are products of substandard animation schools depend on their schools to hone their modeling skills. Modeling has its foundation rooted in sketching and observation which would now be backed up by hours and hours of practice. Learn Modeling alongside the rules of modeling that would make 3D models useable for rigging and animation.
DEVELOP A SHOWREEL
Modeling is a skill and the only way to showcase a skill is by putting it to work and letting the results speak for itself. A Modeling certificate may not be as useful as a couple of detailed 3D models. A few detailed 3D models,3 or 4 would be better than a ton of poorly modeled objects. In most cases, it is an added advantage for a modeler to know a thing or two about mapping and texturing. Even if he wouldn't make the textures, he can simply get textures from a couple of textures sites available on the internet. The textures would make the models more visually appreciable.
DEVELOP A RESUME
Most big studios would require some form of resume from an entry-level animation student. Entry level resumes should be short and brief, not exceeding 2 pages, stating the areas of modeling that you are good at and what you hope to contribute to the growth of the studio and how fast you can learn and develop yourself to become a valuable tool for the studio.
NETWORK
Networking for Jobs is very crucial in getting a good job. Networking can simply be connecting with friends and family in the animation industry, joining the placement programs organized by some animation schools, registering with a job agency or going online. Let friends and family know what you are doing. One way of achieving this is by posting your work on social media sites like Facebook, Instagram, and Twitter. If you are attending a school that offers a placement assistance, enroll for it and attend all the briefings, some students get recruited from their own animation schools. Register with a job agency or join networks like LinkedIn
FREELANCE
Always be open for freelance work both online and offline. Freelance jobs can lead to full-time jobs or self-start up. Initial charges might be low but once a reputation is built, charges would pick up. There are also a lot of online sites that sell 3D models. Students can easily register on these sites and sell their models; a typical example of these sites is turbo squid.
Contact Us