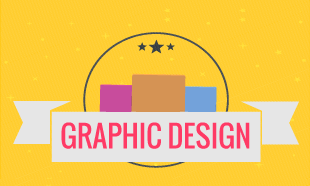 welcome
Are you left perplexed and do not know whether to step out of your country for specialized courses? Well, the answer is yes as gone are the days when education or jobs were limited to your own country or native cities and states. Times has changed and people are now crossing boundaries with their wings open in search of specialized courses, education, jobs, business, etc. Many institutions, universities, schools, etc. have stepped forward and are providing a platform par excellence for students around the globe. Graphic Design has become a very popular industry these days and institutes that provide expertise to the students are very limited in number.
Crossing Borders for Excellence in the Field Of Graphic Design
TGC Animation and Multimedia, a graphic design institute with more than 15 years background, located in New Delhi, India welcome international students from Nigeria, DR Congo, Tanzania, Ethiopia, Nepal, Bhutan etc. with open arms. Besides, providing them classroom studies TGC make sure that students coming from other cities and countries feel secure in the new environment and do not have to struggle for basic necessities like accommodation, food, etc. along with course-related overheads. To cater to the needs of international students, hostel facilities are made available by TGC. They also take care of the hygiene and sanitation requirements of their students visiting from far-flung areas.
How the Graphic Design Course is imparted?
To inculcate the practical knowledge in their students, TGC well-equipped with labs. The graphic design course is imparted to the students through presentations and printed notes are given for reference. After theory sessions, students can move to the lab for gaining practical knowledge. To make sure they get sufficient practice time there is no limitation on the practice hours. The computer labs are equipped with the latest software to make sure that the students do not lag behind and are abreast of the latest advancement in the field of graphic design. Choosing a career is just a step in the right direction. If you plan to migrate to Delhi with the purpose of getting the requisite degree then you cannot afford to overlook the market leader that is well-known for offering the best Animation and Digital Media courses.

What are the Details of the Graphic Course Being Offered?
Graphic Design course is available here in two different modules. One is a normal track which is completed in 12 Months while the other one is a fast track that requires a period of 6 months. International students can avail any of these and if they wish to complete the course even before due to the limitation of visa, time, etc. special facilities are present here with the help of which they can take class sessions of 5 to 10 hours per day. Certificates are also allotted to all the student's post-completion of their courses successfully and after submitting the project work assigned to them.
For further details, you can get in touch with the institute staff or visit their official website at http://www.tgcindia.com/. You can even consider suggesting them to your friends and colleagues who are interested in Graphic Design training in India.
Contact Us