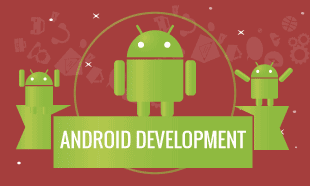 welcome
How much does android Training Cost? It should cost more than whatever it costs right now. Most android training cost $500- $1000 but it should cost much more than that because of the great skill, android training affords. A typical Example of this is the Angry Birds App. Angry Birds app is one of the most downloaded Android application in the world and the most downloaded Android game in the world. If an Android training cost had anything to do with the plethora of opportunities an android development affords then it should be upwards of a million dollars. Angry Birds apps though originally released on IOS was soon remade for Android due to the ubiquity of the Android operating system across different mobile company brands across the world. It has since reportedly made over seventy million dollars in revenue against a developmental cost of $140,000. An Android training cost can be broken down into four parts.
1. The Cost of getting an app idea: This cost is not quantifiable since ideas are not necessarily dissed out in a training class. Being in a class where other successful apps are broken down to their working parts might, however, inspire an app idea. The presence of app development hungry geeks could also help with the developmental stages of an app idea.
2. The cost of the functionality Layout: This falls under the developmental stages of an idea and it is the prototype upon which the app would be built. It lists out the intended functions of an app, and how you intend to go about creating those functions using basic android development tools and functions. It encompasses all the basic concepts of Android development and should also command a very significant percentage of the Android training cost, in the same way, it does to the Android application development cost.
3. The Design cost: This entails the main design and creation of the app based on the prototype. It focuses on how to get a design out of a prototype and is the major aspect of android development giving it a deserving major share of the Android training cost.
4. The Launch Cost: Launching or going live involves getting end users to finally make use of the app. Apart from the real world, where launching cost might be high due to advertisements and campaign. Launching Costs has very little to no share in the Android training cost. What can I build after android training? The answer is anything you set your mind to. The following can serve as a guideline.
A. Games- Games can be addictive and humans are addicted to one thing or the other and being addicted to games still has no direct side effects. In other words, the world is really into game apps an example is angry birds apps.
B. Basic Table and Database Driven Functionality- Apps that increase productivity in the workplace are also indispensable, once their functions have been duly noted.
C. Enhancement functionality- Apps that help make the function on a phone better would always be in demand. An example of this is camera zoom Fx that helps to filter images taken by phones.
TGC India is a leading android development training provider and has got centers in Delhi and Jaipur.
Contact Us