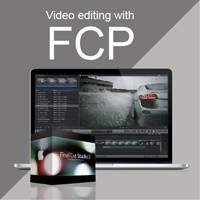 welcome
FCP is an abbreviation for Final Cut Pro, it is nothing but a video editing technology that was initially developed by Macromedia Inc. and it is now being maintained under the leadership of Apple Inc. It is a revolutionary product in the field of video editing and has innumerable features, effects, to offer to its users. There is a massive demand for people specializing in this technology from various institutes for video editing.
What are the pre-requisites for the course?
Students who aspire to master FCP should have the basic foundation knowledge about the Mac OS.  However, if you have no clue about the Mac operating system some premier institutes for video editing would help you in learning about the same prior to starting the curriculum for FCP.

How long does it take to complete the course?
The course can be completed between 15 days to 1.5 months in almost all theVideo Editing institutes. Depending upon your understanding and command on FCP and other related technology you can choose any of the course structure.

How to choose a premier institute?
Your choice of the institution can help you in reaching the zenith of your career. The best institute will cater all your needs and focus on your all-round development while shaping up your future through their course. You can zero down on one of the best institutes for video editing by evaluating them on the below-mentioned parameters.
Accreditation: certifications, degrees, etc. are all of the utmost importance when you decide to pursue the FCP course from any of the leading video editing institutes in India. All employers take your certificates as proof of your expertise in the field before hiring. Therefore, check for the same before joining an institute.
Faculty: Teachers help an institute in creating a niche for itself in the external world. Best institutions offer guidance from the industry experts for shaping up your career. They have tons of experience and have worked on several live projects and hence know how to take you on the right path. Check the faculty names and search about them on the internet or talk to them personally.
Placement: Go and meet the placement cell department without any hesitation and ask them about the placement of past students, which companies are they placed into, annual package, etc.
Curriculum: Search on the internet for the latest curriculum for the FCP course and then compare it to the curriculum of all institutes for video editing.
Authentic Tools and Technologies: if you work on authentic tools and technologies offered in the industry you would be at ease while working for a company or client. Hence make sure that the institute you choose uses latest and authentic versions of tools.
Fee Structure: Some premier institutes offer scholarships while some allow you to pay in easy installments, etc. Compare the fee structure and get to know the reason behind the fee difference. If they offer you more for a little extra then there is no harm in enrolling at that institute.
Ask for Demo class: Demo classes are a must before paying up the initial fee as this can help you figure out the real standards of an institute, its faculty, course quality, etc.
Contact Us