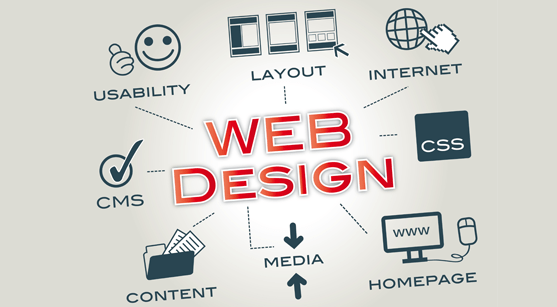 welcome
How does it feel to land on a website which is confusing and boring? A poorly designed website can ward off customers and drop an organization's sales. Web-designing is thus very important to keep the customers interested and engaged. To become a skilled web designer start making a list of the best web designing institutes which you come across.
This article discusses the pointers which you should keep in mind while shortlisting institutes. It also covers in brief web design concepts and its career prospects.
A well-designed website connects with its audience and keeps them engaged. People easily get to know a company's business and find what they are looking for easily. A well-designed website is a combination of good graphics, easy interface, and effective search engine optimization. Web designing is about creating good websites and maintaining them on a consistent basis.
Organizations hire web designers to improve their online presence and grow their business. Web designing needs creativity, technical knowledge and basic knowledge in some other fields. There are many institutes in India and abroad to cater to these needs.
These institutes run specialized web Development courses which cover basics along with the other key concepts for a good web design. Good institutes can help you unleash your creativity and put it into right use.
Just make a list of institutes and chalk out the institutes with the most effective industry aligned curriculum. Nowadays many institutes specialize in specific aspects of web design. Always keep that in mind before you enroll into one.
Highlight the courses conducted by well-experienced experts and trainers. Opt for courses which are aligned with industry best practices and focus on your all round development. Such courses will help you learn something beyond the regular. To become a good designer you need a blend of creativity, passion, and knowledge.
Well-crafted courses can help you map your creativity and knowledge to design a very engaging website. Many institutes conduct workshops and present real-life examples to accelerate learning. As a web designer, you should learn new design tools/technologies and continually enhance your skills to build a lucrative career.
Practice, read blogs and attend seminars to hone your skills and to keep yourself updated with the latest trends. Bring all your creative angles together!
CONCLUSION
A holistic web designer can weave magic with words, build a meaningful graphic, improve a web page's rank in search engines and communicate a brand's message effectively. Organizations want their customers to have a delightful experience when the customers visit their websites. Good institutes can make you a winner in this field. The demand for web designing will never die as almost every industry with a website needs it.
Contact Us