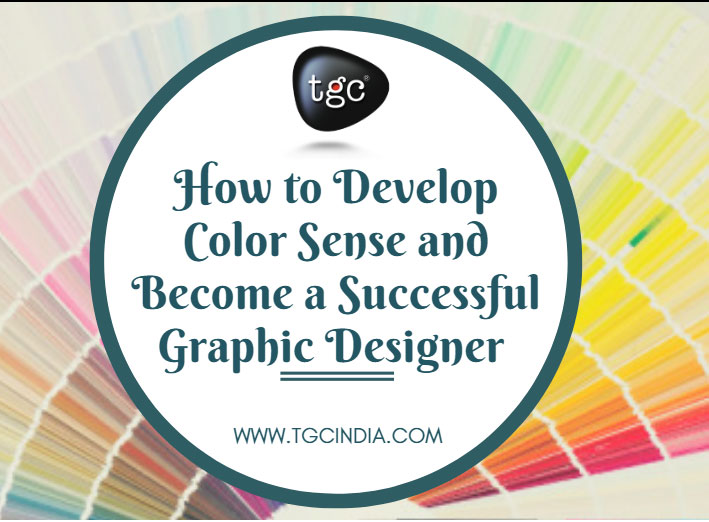 welcome
10 graphic deisign training tips
Different colors can provoke different associations, emotions, and responses which affect how brand is seen to the world. Simply speaking, your choice of colors can be a huge deciding factor of whether design will work or not. According to the research, color can improve engagement, memory, and brand presence by around 80%.
Today, we are no longer limited to only a small batch of color choices from whatever animals, minerals, and plants offered. Today, there are around 16 million hexadecimal color combinations and 8 million-user-generated colors. With such an exaggerating number of colors, choosing color palette for a project has become so complex. In case if your plan is to join any graphic design institutes in India. Must ask this question.
Here are the best tricks from the experts to create stunning color sense and become a successful graphic designer.
Get Inspiration wherever Possible
If you have photograph with your favorite color scheme, you can take colors from it directly to make an effective and easy palette. To make it even easier, use the tools like Photocopa. Explore different colors, sample upload the image, and build an attractive color palette.
Color Wheel
You can use it for virtually everything you want. Play with parallel color schemes to add borders to your backgrounds and shadows to the titles. Basically, these colors blend well as they are related closely. You can simply match the colors to their near ones on the wheel to find unique color combinations. But if you want to sort these color schemes out manually, don't worry. You can use different online tools to discover more.
Interior Design
Different design fields have some challenges in common when it comes to color. For example, interior designers balance spaces with objects, textures, and color schemes which blend together. Be sure to delve into various creative fields and discover their general rule in usage of colors. Keep your eyes on buildings and rooms which have proper use of colors and explore the whole new world of color techniques that work.
Push your limits
Set yourself free to get inspiration for your palette and save what works. You can look for colors in modern art, in print or online sources. You may use the sites like Pinterest to save and catalogue all types of palettes. If you are reading magazine, pick an amazing pamphlet or the piece of junk mail which has used color in the design. A swipe file is a folder where you can save your inspiring color and design. When it comes to develop a stunning palette, open the swipe file and get the instant color inspiration.
Get colors from nature
Our eyes easily get attached to natural color schemes. There are endless color combinations nature has to offer, including landscapes, fruits, foliage, and all things natural. These are the amazing and priceless sources of inspiration for colors.
There are different Colleges for Graphic Design in India where you can learn to get inspiration to make your own color sense for your next graphic design project. TGC in Delhi is one such college where emphasis is being given each aspect of design process.
Contact Us