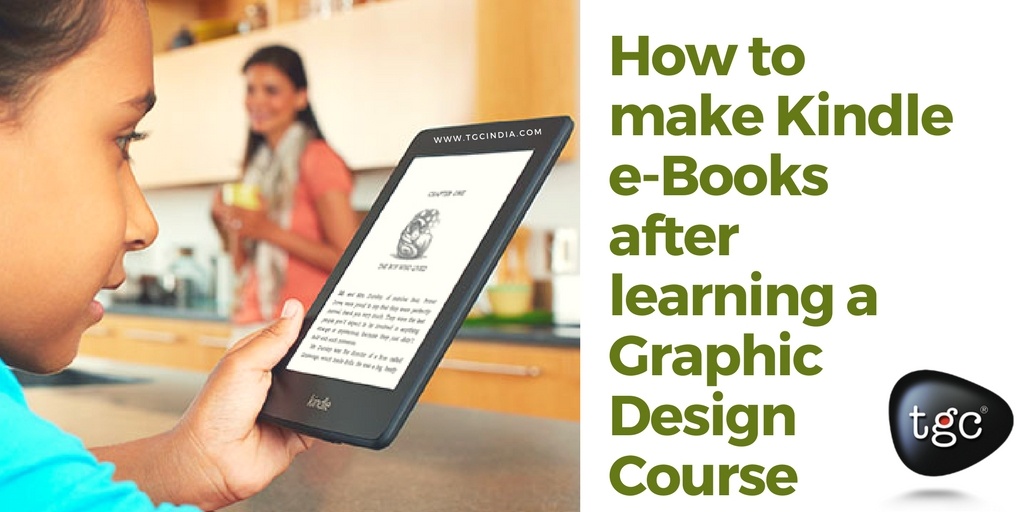 welcome
How to make Kindle eBooks after learning a Graphic Design Course
Amazon Kindle is the cutting-edge eBook reader and it is well connected to Amazon ecosystem. If you have a smartphone or Kindle Fire, there are several eBook reading apps to make your own library. But you can easily post your content to Amazon if you have E Ink Kindles like Kindle Paperwhite, Kindle, and Kindle Voyage.
If you have completed your graphic designing training in Delhi, you may definitely want to make money with Kindle eBooks. You can easily take your content from PDF, EPUB and Mobi formats and zap them to Amazon Kindle.
Email
Email is the best way to send your books to your Kindle. Simply visit amazon.com/myk on your PC to get an email address on your Kindle. Tap "Your Devices" and choose the Kindle from the gallery. You will get the email address next to "Email".
Click "Settings" and scroll all the way to "approved email list of personal document". Click on 'add a new email address approved" and add email you want to send your books to. Make sure to connect your Kindle to 4G or Wi-Fi to work. Obviously, you don't have to make it your home network. You may even do it at a public library or coffee shop.
Creating Kindle Books
You can create your Kindle eBooks and submit in these formats –
Mobi
Kindle supports Mobi format for ebooks. If your books are created in this format, it is good news for you. Simply attach .mobi book to your email and to Kindle email address and it will appear on Kindle shortly.
PDF
PDF can easily and automatically be converted into Kindle format with Amazon but there are two choices of formatting. If you want to display every page in PDF with Kindle like a graphic, simply email PDF file to your Kindle email without a subject. It will retain the graphics and formatting. However, the font size might be too small.
On the other side, you can also attach PDF file to your email and write only "convert" on the subject line. Send it to Kindle email and it will be turned to Mobi file where you can change formatting and font size. You will still have the graphics over there. But there will be no layout that you have in original PDF file.
EPUB
It is another popular and widely used eBook format on the web but it cannot be read by Kindle smoothly. So, you can easily turn EPUB format into .mobi files so Kindle can read it. This way, you can use Calibre, a free tool to reformat virtually any eBook for any eBook reader. However, cracking the copy protection on content bought from Amazon or any store is restricted.
You can use Calibre on both Mac and Windows. Choose the model of eBook reader and you have to send books by email. You will want to do it manually. On Calibre, simply click "Add Books" and choose the files you have downloaded. You can see them in the Calibre library. Click on the entry and click "Convert Books". Check if "output format" is showing "Mobi", Click OK and wait for it to complete.
There are certainly short-term graphic design courses in Delhi involve creating eBooks with all the graphic elements.
Contact Us