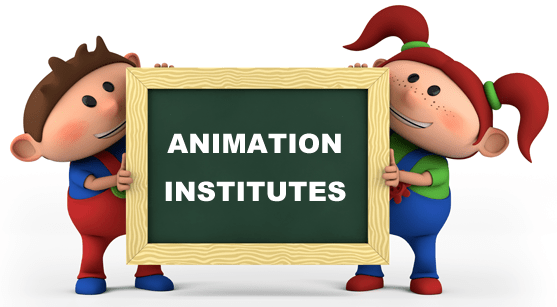 welcome
3D animation can be used in lots of interesting ways to promote a company's products to its prospective customers.
This article discusses the ways in which you can use 3D animation to promote a business. It also highlights why you should be using 3D animation to promote a business. A 3D animation institute in Delhi trains you on all the key aspects of 3D animation.
Why use 3D animation to promote a business?
Many times a two-dimensional view does not effectively showcase a product to the customers. The customers don't get a realistic feel and it is difficult for them to identify what the product actually looks like and how it works. A 3D view with proper animation can give the customers a realistic demo of the product and present a better picture in terms of product features/benefits.
With 3D animation, you can transform conventional promotion materials into something which helps the customers connect with the product/services better. 3D animators use software applications like Maya, 3DS Max, AutoCAD and many more to build wonderful animation. A good institute offers specialized training on all these tools.
How to use 3D animation to promote any business?
Let us look at some of the best ways you can leverage 3D animation for business promotion:
Online manuals with 3D animation
You can use 3D animation in online product manuals to demonstrate how the product works. The customers can easily understand the actual working of a product and its features through 3D animation. A good institute can train you in these aspects.
3D interfaces in websites
You can use 3D animation to take users to different parts of a website. Users will have a better browsing experience and connect with your website information better. Many international sports companies like Adidas have already started building some of their websites using 3D interfaces.
An institute trains you on all the aspects of 3D animation in web design.
3D Engineering models
If you are into construction, manufacturing or in any other field which involves complex engineering models than 3D animation can be a boon for you. You can use 3D animation to design 3D animated models for your products to make the customers understand the actual feel and functions of the products.
Training videos with 3D animation
A training video if done well is one of the best options to engage yet educate your customers at reasonable costs. You can build 3D training videos and build things like an animated spokesperson to inform and engage your customers. This can save a lot of formal training costs and efforts.
3D commercials
3D Commercials can be built for online sponsorships, event sponsorships, and in-theatre promotion. You can target each set of customers through such commercials. FedEx, Panasonic, and McDonald's are all using 3D commercials.
To sum up, 3D animation can be used extensively for business promotion as customers want to get a feel of your products/services and see how things work. With the proliferation of internet majority of the customers wish to preview your products/services and gain knowledge online before they make a buying decision.
Contact Us