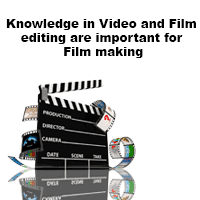 welcome
Video and film editing for the novice might sound as if these are entirely technical subjects, which are better pursued by people having a keen interest and having pragmatic and logical minds and possibly could be engineers. Others assume that these professionals are actually serious minded people working with the films and videos. In reality, video and film editing can be much more than electronic or celluloid image surgery. As a matter of fact, it can simply be the opposite.
Reasons why amateur editing is not preferred in any important event
It has been noticed that when amateurs shoot video of any event, the end product generally is nice, with continuous documentation made about the event, but having abrupt beginnings and ends here and there, with the main activities changing or moving to different location or area, necessitating a different 'shot' altogether. The end result of which could perhaps be a compilation of sound and pictures that can be considerably much better and hopefully all the more satisfying and memorable than that of still photographers, however, tends to leave plenty to be desired.
Differences made by an expert
When the similar raw video gets placed in the hands of any skilled, experienced and talented editor, end result which is noticed is something very much different and can be better than one anticipates it. It can be stated that the resulting piece can tell a story of the culmination of stories which are narrated by different people who have attended the event or that of the host. It can capture as well as convey to viewers the actual emotions, appreciation and joy that is perhaps felt in the occasion, which is sure to make the video to become all the more pleasing, satisfying and also a great experience that can be felt even after a long time and shared and cherished with the others.
Why to undergo video and film editing training from reputed institutions?
What many people fail to realize is that video and film editing is actually an art form that needs to be cultivated and nurtured properly and in the right manner, so as to get the best effects. A good filming and editing is one that is able to bring out the emotions among the viewers as desired.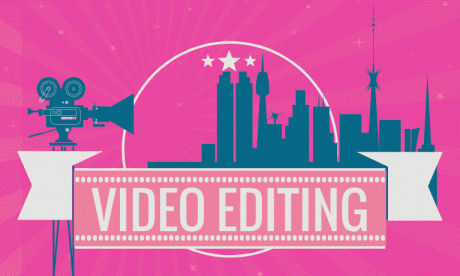 Editing arguably is regarded to be among the most important aspect of video or film production and therefore, cannot be neglected. The finished movie product can be in a position to communicate the story as envisioned by the writer only through proper editing and arranging pictures, including sounds and dialogues. This is something that is taught by a professional, experienced and well-established institution that offers its candidates with affordable video editing courses in Delhi.
Irrespective of it being a video or film, the process of editing tends to occur in three fundamental steps, which includes capture, editing and having the product placed in the distributable form. Candidates also are taught to be at par with the advanced technology that is being used in the industry on a global scale, so as to enhance their career prospects.
Contact Us