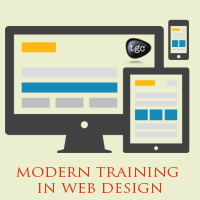 welcome
The web has encompassed our lives and embroiled us in its complex machinations. It has brought the whole world within its sway and reduced us to the status of a mere entity operating within a larger gamut commonly known as the "Web Fraternity".
Corporate concerns that have been more than successful in carving out a niche for themselves in the world arena and have made prolific use of the web to proliferate their tentacles and establish a firm command over their industry types. Such is the charisma of the Web.
It made a lot of business sense to the Corporates, and now the whole world is following their lead, but web-designing still remains an unexplored industry offering ample opportunities for the future.
In an age where online presence rules the roost, imbibing knowledge about the given activity that consolidates a brand's identity and recalls on the web is being considered an immensely profitable prospect.
With this in view, many youngsters are trying their hands at web designing and looking forward to pursuing it as a profession but the majority of the population who are venturing into this field are unaware of the standard mechanics.
Surveys indicate that they are falling prey to developing bad techniques, swapping faulty experience with their peers who have no knowledge of the fundamental standards, technologies, and methodologies that contribute to proper worldwide web functioning.
They are achieving the visual style and animated novelty at the expense of basic functionality, usability, and visibility but falling flat on their faces when it comes to in-depth knowledge and technical know-how about the underlying technologies.
If one is desirous of charting the correct course, pruning oneself to suit the industry standards is of quintessential importance. This trend has been gaining momentum at a rapid pace and it comprehensively substantiates the mushrooming of innumerable Web design Training Institute Delhi in particular and Web design Training Institute India in general.
Web design Training Institute Delhi and Graphic Designing Training Centers conduct various courses to disseminate knowledge about the nitty-gritty of web applications and solutions.
The most common courses that are conducted in the majority of the Web design Training Institutes in Delhi are as follows:- Multimedia, Animation, Graphic design, Web Design, AIV Post Production, 2D Classical Animation, E-Learning, PHP, FCP, AutoCAD, PGDMM, DMM, Advanced Action Script, 3D Specialized courses like character modeling, character animation, games modeling, texturing for games, rigging artist, scientific animation, architectural walkthroughs, specialized effects in movies and so on.
These courses make you industry ready and enable a web designer in the making to remain abreast with the ever-evolving technologies and web application tools.
If you are on the lookout for a suitable Web design Training Institute in Delhi, TGC or TGCIndia is a more preferred option.
TGC offers some of the most comprehensive contents in its web design training course. The course lets one specialized from designing web templates to navigation design. After which students are being instructed to integrate these web templates in real time website with the help of HTML and CSS coding,, TGC also provide training on CSS and Div based website. Thereafter students are prepared to integrate animated contents in the website with the advanced action scripting and also taught to upload website with the help of FTP where they are given an intensive round up regarding various server sides scripts.
In the Nutshell, TGC Provide the following contents in its web design and interactive multimedia courses.
Adobe Photoshop CS4 (Designing web templates)
Adobe Illustrator CS4(Designing Web templates)
HTML
DHTML
Adobe Dreamweaver CS4
JavaScript
CSS
Adobe Flash CS4
Action Script 3.0
PHP (Database connectivity)
FTP(Uploading)
SEO (Search Engine Optimization)
TGC Web design and interactive Multimedia course help students learn the following traits in Web design
Designing and coding websites
Developing E-Learning contents
Creating and authoring multimedia presentations
Designing Web Templates
TGC or tgcindia is a Delhi based premier training institute specializing in 3D Animation and digital media education.10 years of domain expertise has enabled them to offer the best in the class curriculum which is a perfect assemblage of theoretical aspects, conceptualization processes and technological advancements that trace the contemporary digital trends.
For more information on Web design Training Institute, Delhi feel free to type in the related keywords and you will stumble upon scores of training centers who specialize in this activity.
For more information, please visit www.tgcindia.com
Contact Us