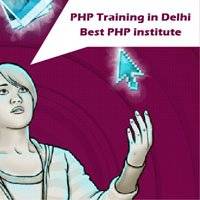 welcome
What is PHP?
The proliferation of the internet has increased the number of internet users. We as consumers rely on the internet for many basic needs such as shopping, communication, reading, entertainment or for that matter anything imaginable. All it takes is a computer with a good internet connection. Thousands of web pages are built every day to support our web needs. Around 90%of these web pages are dynamic. Dynamic web pages change based on the content you need. You can just push a button and update content. The website owners can also easily add new content to the site. From Google maps to your favorite shopping website everything is dynamic nowadays.
PHP is a scripting language (back-end) through which you can create dynamic/interactive web pages. Millions of web pages are built using PHP. A good web page is attractive, engaging and helps the owners connect with the audience. PHP helps build such pages. Businesses can thus attract more customers and grow their customer base. PHP professionals are high in demand everywhere. Specialized PHP Courses are conducted worldwide. If you build a good base in this field your career can take a leap. PHP is open source and thus easily available without any license cost. It is very easy to learn too!
Why do you need a good training institute?
To master PHP it is important to enroll in a good PHP training institute.  A good institute can help you build a solid foundation of the language and make learning fun. To become a good PHP professional, it is important to learn the practical aspects of the language and get some hands-on experience. If you have basic knowledge of HTML, web servers and some other programming language you can learn PHP faster. India has many PHP training institutes. They provide PHP Courses to help one learn key concepts and techniques used in PHP programming. The courses are rendered in a structured form.
Many PHP training institutes in Delhi offer placement facilities for the students. The students bag a job after finishing the course. Before enrolling into a PHP course first conduct a small research and list down all the institute names which you come across. You can now list down your requirements/criteria and see which institute caters to your needs best. For e.g. enter PHP Training Delhi in Google search and make a list of the top 10-20 institutes displayed. You can then shortlist some names. Opt for institutes which offer hands-on training or industrial exposure preferably.
Whether you opt for a PHP Training Institute in Delhi or elsewhere it is pertinent to ensure that you understand the key concepts and have good practical knowledge. You can gain expertise over a period of time. Gain sufficient knowledge on the latest market trends/technologies such as mobile platforms, cloud computing etc. for that career boost. You can start your career as a software engineer and then grab good managerial positions.
Contact Us