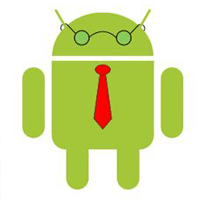 welcome
Before enrolling in any android development training institute in Delhi or anywhere else in the world. There are certain questions, you need to ask your android training Institute and indeed your potential android trainer. The answer to these questions would set you on the right path to learning android development in the right institute and ensuring that the Android training experience is not only intensive but also very rewarding.
What kind of  Smartphone do you use?
An Android Trainer should have a phone that runs on the Android platform, likewise an Apple device, if he works with an IOS device. All apps made should be immediately tested and used constantly by the developers, so that they can develop the apps and constantly fix updates that cater to bugs in the original code.
Are we going to make an app by the end of the course?
Android application training should not feel  like a history or current affair class, where history of apps, number of apps in the world, names of big app companies are focused on and discussed at the expense of actually getting your hands dirty with the codes that would eventually lead to an application that can be shared and used by all, without this actual process, your android training might not be worthwhile.
What are the requirements for me to become an android app development trainee?
There are certain things to note become embarking on an  Android training course. Most android training courses are not exactly for complete beginners. Most android training courses require a prior knowledge of certain programming languages like Java or knowledge of programming concepts and logic. Attending android development training without this pre-requisites might prove to be a waste of time unless otherwise stated by the android training institute.
Have you created any apps or features before now?
Experience is always better than Education, even though both are interwoven. Inexperience, there is education and in education, there is also some form of experience. However hand-on experience is very valuable especially in making mobile applications and this would also help the student.
How can our apps be monetized?
A lot of apps are free, yet they make a lot of revenue if they are marketable and the public finds them useful. It is important for an android trainer to be able to guide android developers on how to ensure that their apps are marketable and commercially feasible. In doing this, some extra features may have to be added or removed or modeled to be location specific or for a given demographic.
What certifications would I need to get in order to get a job as a developer and what are the placement benefits, I stand to gain from this android training institute?
It is pertinent for an android development trainee to know what certifications are needed for job opportunities after learning the course and what placement benefits the institute can afford.
TGC India is an Android development training Institute in Delhi comprising of the best faculty in town, students rely on TGC for their best android development training experience and huge scope which comes along.
Contact Us