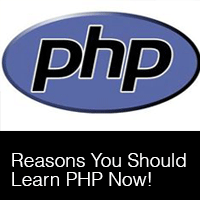 welcome
If you've heard anything about web development, chances are you have also heard about the letters. PHP. PHP originally known as personal Homepage but now known as Hypertext Preprocessor is a programming language used for writing software that is being extensively used in web development for server-side scripting. Server-side scripting being, a bunch of straightforward codes otherwise known as scripts used to process requests initiated by a user to the web server while working on a web browser. These user requests include data entry, security checks and conditional statements. PHP is mostly referred to as a server-side scripting language. PHP is not the only server-side scripting, but it is most widely used and in the world of web development, being an expert in PHP is synonymous to being an expert in Web development. This is because other server-side scripting languages like python, ruby on rails, cold fusion and Perl makes use of the same logic and syntax well known to PHP. If you want a career in web design and development, there are reasons why you should learn PHP and be good at it.
1.FACEBOOK
Facebook, the largest social networking site in the world estimated to have over one billion active users was developed using PHP. While you probably don't have to start learning PHP in other to develop another social network to compete with the over 300 already existing, you however can create Facebook plugins and applications with PHP that would fuse into the Facebook framework and create better user experience. Plugins such as comment box on websites and a lot more are wrapped around PHP. With the knowledge of PHP, you can create Facebook plugins and applications.
2. Desktop Applications.
PHP is not only used for web development, but it is also vastly used for creating applications such as desktop application and graphical user interface applications. ZZEE PHP GUI, for example, would help run your PHP scripts into window applications. There are a lot of other languages for creating applications but the advantage PHP has over them is its ubiquity in the applications world.
3. Content Management Systems.
PHP is widely used for the development of content management systems.  Content management systems are frameworks for dynamic websites created so the users can have a good working experience with the back end of the websites without necessarily understanding or knowing the codes that make thing works. Such codes as HTML, CSS or even JavaScript, a client-side scripting language. Common CMS such as Drupal, word press and Joomla were made possible by PHP. Developing plugins to improve the functionalities of these basics CMSs is mostly achievable using PHP. The knowledge of PHP is very essential in creating unique and dynamic website behavior from already existing CMSs.
4. Web applications
Web applications such as webmail, online store (e-commerce), online auctions and wiki are made using PHP extensively. Resources such as CakePHP and CodeIgniter would come in handy when using PHP to develop web applications. If you have a  desire to become a web developer or even a web designer that is worth his salt then, you should start Learning PHP now. Start your PHP journey with TGC India.
Contact Us