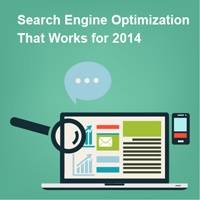 welcome
Whether you are in the process of learning internet marketing with Search Engine Optimization to be precise or you are already working as a Search Engine Optimization Manager, it is very important to be abreast with the most effective search engine optimization processes that are both effective and white hat. These activities go a long way in determining whether a website that has previously ranked higher would continue or it would be yanked out of the organic search results page to the graveyard of penalized websites.
Having a website being delisted from an organic search engine result can be very difficult to get it back on track to rank high again.
The on page activities include quality content, internal linking, and keyword in titles, in the post, in the description and in permalink and a host of other very ethical search engine optimization processes.
For 2014, there are things you should do for both on-page and off-page search engine optimization
OFF PAGE
BACKLINKING

Backlinking is still very important when it comes to off page search engine optimization. Back Links are like signboards pointing the search engine robots to a particular direction, the more they are, the easier the location of the site becomes for the search engines and the perceived importance the search engine has about the site increases. This has however become very risky if links are coming from sites that are not directly related to the sites niche or reciprocal and link farms are discovered.  One of the most effective ways to get good backlinks is to buy domains with high rankings which can then be linked to the websites. The trick here, however, is that you set up this domain sites in different C class IP addresses.
Using the right anchor text can also go a long way in optimizing a site for a search engine or making it a potential Victim of Google's Penguin. Using the right anchor text is very important and avoiding anchor text stuffing. As a result of the recent Google Panda updates, sites that are deemed to be over optimized for search engine are now being penalized. To this end, a number of backlinks should have a seemingly natural growth and variation of anchor texts and links.
Backlinks should also be mixed; backlinks should come from websites with high page rank, low page rank, blog comment, profile links, social media links and directory submissions. It should appear varied and random to avoid minor penalties.
WEBMASTER TOOLS

It is very important to engage webmaster tools in troubleshooting your sites workability. Utilizing your webmaster tools would create a more reliable answer for search queries and avoid a lot of errors like the 404 error page for example.
SEARCH ENGINE OPTIMIZATION  TOOLS

There are tons of Search engine optimization tools on the internet that can be used for both on and off page optimization. These tools include SEO for Firefox, Majestic SEO, Rank Checker, Yahoo Link Domain, Foxyrank, Google, Google Alerts, Ping.fm, and Twitter.
Contact Us