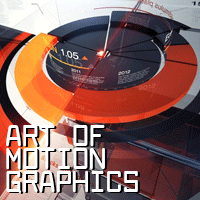 welcome
The animation of Graphics is known as Motion Graphics. Motion Graphics are graphics that use video footage and animation to create the illusion of motion. It is basically still graphics appearing to transform over time. Motion Graphics is an important aspect of multimedia as it effectively marries graphic and animation. Motion Graphics is the ultimate topic in the curriculum of graphics and animation courses. Motion graphics is used mainly in advertisements and commercials, music videos, films, and education simulation materials. Motion Graphics include the following types of graphics movement.
3-D Elements.
Cel Animation
Stop- Motion animation
Digital Video
3-D Elements:- In this graphic movement, the graphics are moved in three-dimensional axis to communicate a message.
Cel Animation:- In this graphic movement, each frame is drawn by hand and the animation is done by flipping the pages . This is known as the traditional animation and it was very popular before the advent of computer animation. Cel animation is not usually taken in graphics and animation courses in graphic designing  Institutes.
Stop-Motion animation:– In this graphic movement still images are taken at intervals with subsequent images related to the initial image but having a  small increment in the position of the initial image, to give an illusion of movement when the frames are played back in a continuous sequence. The still images are taken by a camera and stored on a computer. A stop-motion tool like video maker in Windows can now then be used to tween the images together.
Digital Video:- This graphic movements involves making graphics appear like they are being born in time. It Is used extensively in film montage, music videos, commercials, Logo animation etc. It can also be used for visual effects.
Every graduate of a graphics and animation course is supposed to be able to make motion graphics for any sector in which it is required. Motion Graphics is presently in High demand due to the following advantages of motion graphics.
The need for Motion graphics in children television and the entertainment industry. Motion graphics is used extensively for social awareness programs and in showcasing education materials, simulations and coursework.
Motion Graphics is used judiciously in advertisement and marketing. Motion Graphics is one of the major requirements for product branding or remake.
Motion graphics is one of the few tasks taught in graphics and animation courses that does not cost intensive. Motion graphics are cheap to make compared to a real video with real actors and actresses. This is because motion graphics can be created entirely on a computer.
Motion graphics has become very useful in Internet Marketing. Motion graphics has been known to generate more click-through rates than the traditional text ads. With Motion Graphs, most internet marketers have seen click-through rate rise from 10-40% to about 55% with the incorporation of Motion Graphics.
Motion graphics software includes Adobe After Effects, Adobe Photoshop, Lightwave and a host of others. Adobe After Effects is the most used Motion Graphics software. TGC India offers graphics and animation courses in Delhi and in select locations all over India.