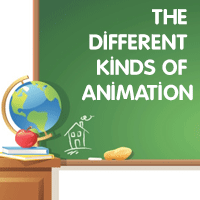 welcome
Animation is a very broad field and sometimes, animation students can't seem to decide what kind of animation, they want to be skilled in. Here are some of the most common forms of animation and their most common applications.
WHITE BOARD ANIMATION.
Just like the name implies, the animation is created on a white board. This kind of animation also referred to as Video Scribing is highly dependent on sketching.  Images are drawn and redrawn on a white board and are captured on a camera, before footages are then transferred to a movie making software like imovie, final cut pro or  Adobe After Effects  and a final output is produced. White board animation makes use of the time-lapse effect or in some cases stop motion. GoAnimate, VideoScribe are just a few software dedicated to the art of whiteboard animation. White board animation is used mainly in web infomercials and for educational purposes, it is however been used also for commercials. A lot of videos on YouTube has some elements of white board animation.
STOP MOTION ANIMATION AND CLAYMATION
This is literally the 3D dimension of white board animation. In place of drawing in white board animation, models are molded , crafted, caved or created with everyday materials. Some materials like cars, trunks and even characters can be adopted from kid's toys and film props. Strings are used to create action all cut on a camera and then footages are transferred to a compositing software like Adobe After Effects. Stop motion is used mainly in short films, some commercials and even in feature films. The film paraNorman is a stop motion film costing over $60 Million dollars to make. Puppet animation, cutout animation, silhouette animation, brick film, pixilation all fall under this kind of animation.
LIVE ACTION ANIMATION
Just like the name implies, Live action animation involves the use of live acting footage  to create animation on characters created  in the computer. Most of this kind of animation is used as a form of visual effects in films  such as in the montage of films that were adopted from comics or in the motion capture technology where real life acting of a human is transposed on a computer generated model like in the case of the award winning film Avatar, Hulk and a host of others.
2D ANIMATION
This is often known as traditional animation as it is the oldest of all the forms of animation. It has been extensively used for cartoons  and is still being used even for commercials till date. Some of the animation forms already mentioned such as white board might still be grouped under 2 dimensional animation , as it is an animation that only gives an illusion of depth.
3D ANIMATION
This is the most robust kind of animation. It is a computer generated three dimensional animation which has now become the most preferred for films and animated block busters. It is also what a lot of animation institutes focus on. Every year in America, at least  two 3D animated films rank amongst the highest grossing films of the year, examples are toy story, frozen. Making these films are very time consuming and expensive.