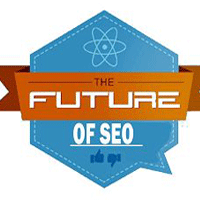 welcome
The world of Search Engine Optimization is a constantly evolving one. The process of optimizing a website for search engine purposes is also a never-ending one. Google the search engine giant in its quest to give better user experience and satisfaction is always rolling out one algorithm or the other to determine what websites stay on top for certain keywords or search queries. A website may be on the top of the web organic search one day and be out the next. For this reason, it is important for SEO trainers in SEO Training Institute in Delhi and around the world to be abreast with the changes in the world of SEO. Below are a few reconstructing that would affect how search engine display search results and how sites rank for particular keywords or search queries.
CONTENT RELEVANCE
Due to the new algorithm revamp of Google known as Hummingbird. The relevance of content against user query is now playing a major role in search engine results. The user intent is now much more important than random unrelated links on the site or repeated keywords all over the website. This algorithm checks for updates to specific content and checks for user interest growth over time on a website. It also involves building a knowledge graph that determines the sites that have the best, newest and up to date information concerning a user query. This update shuts out websites who rely on duplicate content or spun content.
SOCIAL MEDIA
By social media, we mean Google plus. Google Plus is the future of SEO as pertaining to Social Media. Google plus is owned by Google and it is just reasonable to place user data from it above all other social media. The integration of Google products recently such as the integration of Google plus with YouTube and the use of all Google products with one login ID, means that Google would be able to follow authors(Google authorship) and websites closely with Google plus. Pinterest is also one social media that would also shape the future of SEO. While there are presently rumors that the social media might soon be bought over by Google, it is still very much independent. Pinterest now operates  SOLOMO, an initiative where published content would be placed on a map with place pins. This would go a step further is pinning down website information to specific users based on Location.
INBOUND LINKS THROUGH GUEST BLOGGING
Inbound links coming from a long list of free and paid directories are losing value and would continue to lose value. Directory inbound links would give way to inbound links from guest blogging.

Rich content SEO articles

on blogs would give more SEO juice than spammy blog comments or links from unrelated directories. The penguin and panda updates of Google used to weed out sites with irrelevant inbound links would continue and would also become stricter and more precise.
SEO Training institutes and SEO workers alike should keep themselves abreast of all these new developments as they make up the future of SEO. TGC India runs an SEO training course in Delhi.
Contact Us