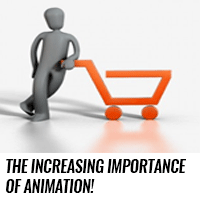 welcome
The animation is a challenging work to do but with so many animated games and shows we know that it is not impossible. We can never forget our favorite childhood TV shows mainly Tom and Jerry, to begin with. All these shows were based on the animation. There were experts working behind the scenes to bring us each episode of our favorite shows. If you too want to create your own character and put it out for the world to see, then you should join animation training in Delhi course to ace this art. People can never get enough cartoons! There are tons of different cartoons for kids and adults, which are interesting but funny too. If you want to know more about the animation word then keep on reading…
The animation is not only used in TV shows, but it is also popular when it comes to gaming. Let's deconstruct the gaming and animation combination: –
1. Use of animation – Animation is used in games to make it seem real and enhanced. If there was no animation used in games, it would be basically a board game which people hardly play. It has been ages since internet games are being made. The only difference is that earlier they were made in black and white, but now it is made in color plus 3D. There is so much creativity coming out with every new game coming out in the market. Animation enhances the outlook of the entire game in the best way possible which is why it is important to use animation in games.
High quality – With the technology evolving so much, the graphics and animation part in every game is so realistic! Whether you are 10, 30 or 60, if you love playing games, you are going to continue to play newer games in the market. And since so many people keep on purchasing new games to get a better experience, the technology has brought in some incredibly high-quality facilities.
More jobs – Since youngsters these days are picking unique paths for their future, animation in games is yet another great option. Every second day a new game is launched in the market, and if you work towards your talent, then you too can launch your own games. The industry has so much to offer for young budding talents. You can start off slow by assisting at a big company and then start your own business to work your way up the ladder of success. Other than this, animation also gives a realistic image, which has lured people into gaming so much. Whether you are playing the games on your phones, tablets or computer, at the end of the day you are spending some free time on a game.
So, if you really want to go for animation, but you are confused, then don't forget these opportunities. Who knew games like Candy Crush and Angry Birds would become such a rage in no time!
Pick the right road of success for your future and learn from experts to improve your talent.

Contact Us