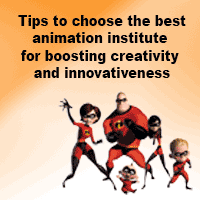 welcome
It is a well known fact that animation is taking the industry by storm.  Almost every organization has been trying to make use of it, in some form or the other to convey its messages to its targeted and potential customers trying to promote its services and products.
Why choose animation as a career?
This is asked by many candidates who aspire to avail the career of an animator. The reason for candidates in huge numbers to select this specific field is because, animation industry is considered to be growing at a very fast pace and hence, the need for well trained, qualified and knowledgeable animators is on the rise globally. It has been termed to be a professional that has been gaining great significance, especially in the gaming industry, cartoon making, film making, graphics designing and lots more. Most business presentation does require animated pictures to be created on any particular subject. Therefore, entrepreneurs are known to use this particular picture form for creating website designs, viral marketing or banner advertising.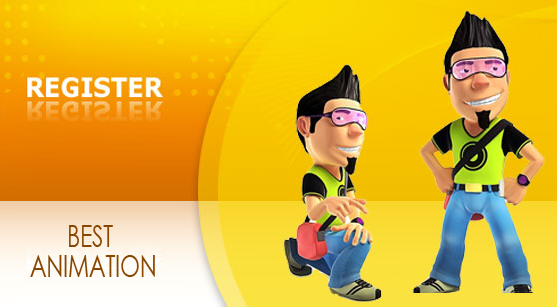 Also, it has been slated to be a field that requires a good blending of hard work, effort and creativity for establishing and making progress in the career. The aspiring candidates also are needed to have thorough knowledge and an innovative mind with respect to the graphic designing skills. This is something that the candidates can learn and develop from enrolling in the best and  reputed best animation institute in delhi that can change the way they look at animation and to make them an expert in the domain.
Things to consider when trying selecting the right animation institute
The aspiring candidate according to the industry experts is to have appropriate and complete knowledge with regards to the institute that they are interested to undergo the animation course.
The very first thing that the person is to take into account is if the course is certified or not. The benefit derived from deriving a certified training program in animation is that it is government recognized. Certification rather is termed to be an authentication symbol.
The next step would involve checking out the course to be pursued. It is to provide in-depth knowledge of creation and graphic designing with respect to cartoon characters. The person is to be provided with the latest and adequate theoretical knowledge related to character sketching, character rigging, modeling, story board writing and the like. The animation field does involve knowledge related to different steps to create cartoon characters.
What is being imparted to the students at the institute is another aspect that should be understood. It should offer them with theoretical as well as practical exposure.
By having thorough knowledge with regards to these steps, it becomes easier s for the candidate to have picture making art to be mastered. This way, they can gain good amount of knowledge to create computer graphics and help them to understand the curriculum in a much better manner, so as to become experts in the trade.