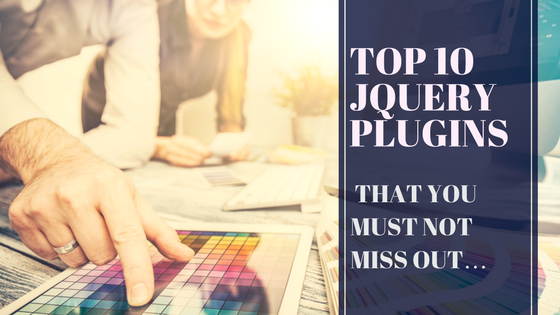 welcome
jQuery has been one of the most widely used frameworks in JavaScript to create cutting-edge websites with state-of-the-art features. jQuery 's latest version has some of the amazing features to provide the innovative user experience. jQuery has been covered widely in the web design courses in India as it provides seamless user interactions.
jQuery is a framework which needs less coding skills and effort to design applications with added functionality. It has a lot of plugins to improve the functionality of a website. So, you should also learn jQuery in your web design training in Delhi. Here are some of the best jQuery plugins for you.
When it comes to creating tabs, Tabslet is the best choice. This plugin has the rotation, custom events, and deep linking. It supports various browsers like Chrome, Firefox, Internet Explorer 7 or higher, Safari, and more. The plugin is compatible with virtually every advanced version.
This plugin is very simple to add horizontal scrolling that is combined with parallax effect. This jQuery plugin is very lightweight and easy to set up. It doesn't need any configuration. It is very lightweight to move with parallax effect in horizontal form.
This plugin has the creation of high quality and world-class image galleries. It is designed to provide great user experience and it is feature rich with an easy builder and image display. It is built for both designers and developers as it is one of the best ways to form image galleries.
It is a very easy to use jQuery plugin which is actually image slider which has all the HTML elements to support, such as image, text, and video. It is the best choice to create clean and flexible sliders. It has easy to customize transition animation, and touch and wipe support. It has all the basic elements for creating the fully functional website.
It has granular control on separate characters so you can apply event listeners, color letters, and apply kerning. You can also play well with FitText and get desktop type control on typography.
With the help of this jQuery plugin, you can easily make font sizes customizable by scaling up and down automatically. It creates font sizes flexible and makes scalable headlines.
This plugin is known to have a flexible base to create tooltips. With default animations and styles, the tool provides added control on the structure of the website. You can further customize it with improved feel and look.
It is the best choice to add scrolling effects to your webpage. Add this plugin to your website to scroll, rotate, and show the density of elements on a webpage. You don't even need to understand any line of code.
It is another light plugin which is focused on both performance and compatibility. It works on several devices like MacBook Pro and other high DPI devices with Retina display and is extremely fast.
It is actually an image slider to resize images of different sizes. It supports full width and height and you can control navigation with it. It has 24 transition effects so you can easily readjust images.
Contact Us