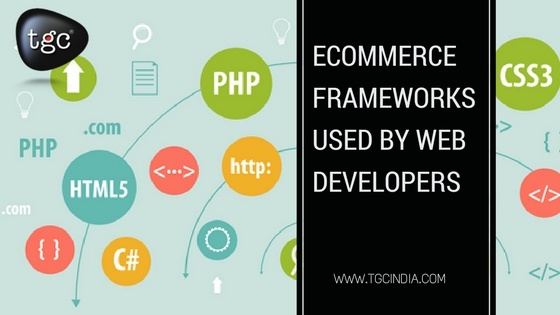 welcome
Ecommerce has opened a whole new edge in retail industry. Online shopping has captured more global traffic these days and revenue from ecommerce stores is growing day by day and is going to cross over 1 trillion businesses across the world by 2020.
These days, it is also very easy to start an ecommerce website. There is no lack of options available on the web. However, choosing one of them is a bit confusing. Listed here are some of the most popular ecommerce frameworks you can use –
Magento (Community Edition)
It is the most popular ecommerce framework. A lot of leading companies use Magento to start their own ecommerce site. Companies like Samsung and Nike use Magento Enterprise Edition. If you don't need much maintenance and are looking for cost-effective platform, Magento Community Edition is for you. Magento has a lot of advanced features and is more robust than others.
WooCommerce
It is one of the widely used ecommerce frameworks for WordPress sites. It is basically used by tourism industry. You can easily integrate it with WordPress if you have some basic programming skills on WordPress and you can easily manage your products with it. The framework has mobile-ready layout.
It is very responsive and is friendly for businesses to target smartphone users. It is a very cost-effective platform for businesses to introduce their official mobile apps. Its framework offers smooth compatibility with your store app with some APIs and add-ons. However, it is designed only for WordPress. So, large stores cannot use it. But small businesses can easily publish their store and make their own presence in WordPress with WooCommerce.
PrestaShop
The USP of PrestaShop framework is its user-friendly backend and admin panel. It has been widely used by corporates. This open source framework is used by over 2,50,000 stores. This framework is known for its ease of use and popularity.
When it comes to development, it has very user-friendly UI. It is very easy to customize and setup. PrestaShop is very popular among the developers as it is very fast to update. Both self-hosted and fully hosted versions are available for free. In addition, it has both self-hosted and fully hosted versions. The only problem is that it lacks customization option for themes and graphics. But its controls are a lot user-friendly as compared to others.  
Drupal
It is a very effective and powerful content management system. This open source framework can build great online stores with support and easy installation. It has user-friendly interface along with guide to help you along the process. The admin panel is also easy to understand and can easily handle complex payment modes which are based on subscription.
Joomla
Basically, it is an open source and free content management system to make it easier and faster to develop your ecommerce platform. Across the world, it has over 78 million downloads, as of November 2016. So, many developers have been using it. It also has RSS feeds, page caching, printable page versions, blogs, news flashes, search and international language support.
TGC India is one of the best Web design Institutes in India where you can choose from different web design courses. The schedule for their web designing classes in Delhi is very flexible.
Contact Us