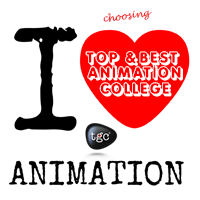 welcome
With the soaring popularity of digital media and visual communication, animation has become one of the most coveted career options of the 21st century. In India, there is a huge demand for animators. But how do you initiate a career in this field? Should you enroll for an academic course? If yes, how do you choose the best animation school? This article answers all these questions and aims at educating the budding artists to choose the right option.
Many animation colleges in Delhi these days are equipped with state-of-the-art labs and offer modern amenities. Of course, learning the software is important for each and every student. But can one call himself/herself a good animator, just by mastering the technical aspects? Industrial statistics reveal that many animators struggle to make a good career. This is because the backbone of learning this particular skill is to learn the art of illustration.
When you start Google about the different institutes, it is recommended that you find you out ones which teach you the art of illustration on paper, to start with. This includes learning the nuances of character design, visual storytelling, and design principles. This creates the foundation and is necessary, especially for newbies.
The next step is to master the software. There is a plethora of them to be learned, both in 2D and 3D. To start with, you have Adobe Photoshop and Illustrator, for raster and vector graphics respectively. Moving on, motion graphics begin with Flash, to form the basic premise. More advanced software includes Adobe After Effects (for VFX), 3D Max and Motion on an advanced level. For holistic skills, you may also learn video editing software like Final Cut Pro or Adobe Premiere Pro. However, cutting-edge 3D skills come only when you have outstanding 2D skills.
Now that you have an idea about the fundamentals and skill set, it's time to know what to check out for in a school.
The Technological Infrastructure
Labs with equipment like Apple iMacs or Windows PCs having core i3/i5/i7 with min 4-8GB of RAM and 1TB hard disk/solid state drives.
Animation, video editing, and audio mixing software.
Pre-production studio with lights, HD cameras, green screen, etc.
Access to internet and plenty of academic resources for quality reference.
Faculty
Lookout for institutes that bring in a lot of part-time faculty from the industry. They can guide you with hands-on experience and dealing with real-time pitfalls that you might come across while working. Besides, faculties need to be creative and teach how to gather and source new ideas.
Course module
Check if the course module includes workshops and internship. Project-based learning and hands-on experience along with theory help you grasp any skills faster. Also, find out if it starts with on-paper training before moving to the software.
The Industry Reputation
Try to find out what the professionals have to say. If a school boasts of 100% placement, you are advised to check further about its credentials.
To sum it up, you can have all the information about institutes from the internet. The best learning comes by starting with paper sketches. Once you master it, you are ready to venture into the digital world.to
Contact Us