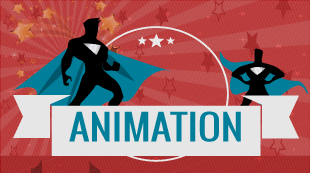 welcome
TGC India is a modern and pioneering animation institute in Delhi that places emphasis on education as a pathway to professional success.
The animation is the rapid display of a sequence of images of 2-D or 3-D artwork or model positions in order to create an illusion of movement. It is an optical illusion of motion due to the phenomenon of persistence of vision and can be created and demonstrated in a number of ways. The most common method of presenting animation is as a motion picture or video program.
TGC Animation College offers unique animation program that covers; animation principles, traditional animation, storyboarding the process of animation, composting the video, non-linear editing and Production management.
TGC India is a premier Animation institute in Delhi. TGC India provides guidance by the pioneers of the industry; faculty with experience of over 10 years and has a well-known area expertise. The set, of course, is designed according to the changing trend; taking care of theoretical aspects including the awareness of conceptualization processes, basis of design ideas as well as technological advancements taking place in the modern world.
The instruction modules implemented at TGC India dwells on a mix of art and digital technology given on the most modern amenities, in and outside the institute.
At TGC India the well-known figures of the graphic designing training industry are roped as guest faculty, they are regulars at the institute helping students with their experience.
TGC also customizes corporate training at the client end with the client's specific requirements.
Apart from education, TGC has the state of the art design studio based in Delhi for its production work. Students pursuing their program get this opportunity to work in TGC studio on live projects at a later stage of their curriculum.
TGC Animation College has this unique reputation of the best animation institute in Delhi that offers courses in animation at affordable prices.
TGC best animation institute in Delhi provides it students with a well-stocked library of tips and tricks with an online support. In fact, TGC online support is available to its students even after they pass out from the institute and are employed elsewhere. This reflects our deep commitment and underlying philosophy of providing creative learning solutions.
We are distinctively ahead of the others as TGC provides the students with a very good place at the end of their program.
For more information, please visit www.tgcindia.com
Contact Us