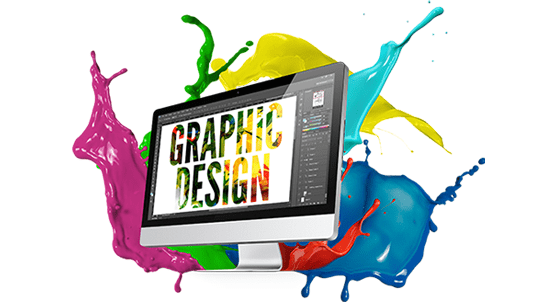 welcome
If you think specialization in a graphic design course is a sheer waste of time then you are grossly mistaken. Clients and business firms that hire graphic designers to work on their projects easily distinguish between the work of a well-trained and highly specialized graphic designer and the work of an amateur. Greati
Why are trained graphic designers preferred by all clients?
If you go for an interview and have a training certificate in graphic design then you will be apparently preferred amongst others. You must be thinking why? Here goes the list of reasons:
Dexterity: A skilled graphic designer knows the art of designing logos and other elements of web pages in the right manner and his work speaks for itself. He knows what lures the audience.
Easy to turn ideas and innovations into reality: A professional understands how to give wings to the ideas you have in your mind and make sure to implement those ideas into reality.
Increased professionalism towards projects: During the training, aspirants are taught about every tits and bits of the profession. This clearly reflects in his work in the later stages as they stick to deadlines, what content to put up, what images, advertisements, clipart, videos, etc. should be used for promoting your website, etc.
You know the Right Tools and Techniques: A professional designer knows how to use tools in order to get the anticipated results and ensure that his clients get the best value for money.
How to become a professional Graphic Designer?
If creativity flows in your blood then you only need to get your skills tuned. You can do this by enrolling yourself in a  course from a reputed institute.
How long does it take to become a professional Graphic Designer?
Depending upon your schedule and availability, this course can be completed within the duration of 3 to 6 months.
What to keep in mind while looking for an institute?
While choosing an institute for pursuing a graphic design keep in mind the following things
The institute should be recognized and ISO certified one.
It should offer authentic and industry related and identified software, operating systems and other tools used for teaching and explaining concepts of graphic designing.
It should offer the certified course as individuals with professional training and that too certified training have a higher chance of being employed in good companies.
It should provide placement opportunities and should provide training if required.
Arranges seminars, guest lectures, and workshops, project work to ensure that the students are being turned into dedicated and diligent professionals towards the end of the graphic design course.
The institute should focus on practical training along with clearing out the conceptual knowledge.
Contact Us