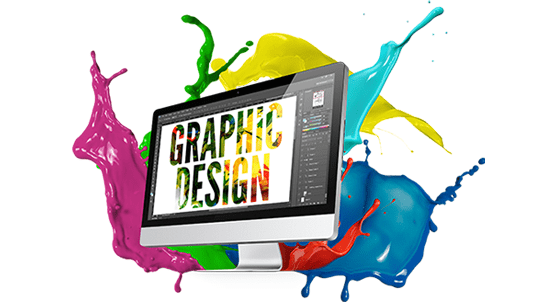 welcome
There are many candidates who to enhance their career are eager to undergo graphic designing courses but are often confused as to undergo training through an online or offline medium. This is because, these days, it has become possible for candidates to improve their knowledge and learn graphic designing through the web, sitting at the comfort of the home and at any point of time, without having to disturb their present work. But the fact remains that candidates in huge numbers across the globe have been trying to avail a course in graphic designing since the demand for qualified, knowledgeable and skilled professionals is on the rise and the number of institutions providing both offline and online courses of this type has been on the increase.
Increased popularity
It can be stated that the popularity of graphic designing courses has increased in the last few years. This is because of the huge demand noticed in the industry. Various reasons are cited for the increasing popularity and demand for online courses. Trying to explore the different benefits availed can help the individual to make the right and well-informed decision to join one.
Benefits derived
Flexibility: It is without a doubt that any online course availed from a reputed institution can be undergone by the candidate at his own will. He can learn them at any place and at any time, without having to go anywhere. Irrespective of the fact that the individual is aiming for a full-time career or simply is interested to hone up his existing designing skills, such courses do offer plenty of opportunities for such students and the flexibility to perform a variety of things. Unlike the regular courses offered, the candidate is not required to adjust his other works for fitting the course schedule. Rather, he can have the online course module to fit his specific timing and work schedule, without disturbing any.
Cost: This can be termed to be another important factor for the majority of the candidates to select an online course in graphic designing. Regular classes are generally more expensive as they involve huge fees. This is because, there is involved a place, where knowledge is imparted, professional faculties and other resources that the institution has to bear expenses for. But in case of online course, all such overhead is done away with and therefore, the candidate is required to pay just a fraction of the amount that of regular classes.
Excellent guidance: There are many who are of the opinion that opting for regular classes would mean having the opportunity to interact with faculties on a one to one basis to clear doubts and to learn the subjects and topics covered in the syllabus in a much better manner. But online courses these days, offered by reputed institutions do have course modules structured to be simple and easily understandable by the layperson. There are also set sessions held from time to time by the institutions, where the candidate can interact with the faculties through online chat and webcam to ask questions about the subject and get cleared of their doubts, in every possible manner.
These are few of the benefits to be derived from online course availed in graphics training.
Contact Us