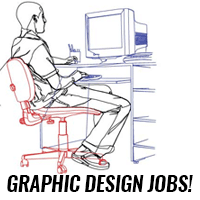 welcome
We all have witnessed the significance of advertising in promotional activities. To make the perfect advertising, graphics of the advertisement should be attractive and convincing also. It is the graphics only which present the visual message, and thus they have a lot of power to enhance or harm your business. So the role of the graphic designer is vital for every advertisement, which business is using to promote them.
Professional graphic designers have trained to alley their visual projects, connecting creativity and practical designs. To be successful in this field, it is important for you to prepare yourself well, and for this getting the education from the graphic design institutes in Delhi is the recommended choice.
How graphic deigning helps the business promotion?
As it is said, the first impression is the last impression, and this applies true for advertising also. A customer makes a lot of interpretations about a product or service from an advertising only. Thus it is really important that this aspect should be never be neglected.
A good graphic designer will help you get the confidence and the faith of the customers is the important thing to make better business. As the market today is flooded with products and their advertising, thus you have to put some elements so that your advertisement can help you can stand away from the crowd this is what a good graphic designer does. Moreover he or she does that in a very professional manner as it is quite important for a company also to render their products in a professional manner, then only they can become one of the customer choices.
How to get trained for this career?
If you are planning to choose this as your career then, you can get formal education from the Graphic design institutes. The major focus of this course is to make you communicate visually using different colour type, colour, photography and graphics, which are applied to print, Web or multimedia formats. The students are made familiar with the basic and the advance design concepts, along with how to use the latest technology in their work. In depth knowledge of this field will make you proficient in bringing imagination and creativity to your work.
Where will this course take me?
After getting a degree from Graphic design institutes in Delhi, you can start your career by designing business cards, brochures, websites, logos, and a variety of other business related items. This is the course which offers you complete flexibility, thus providing you the opportunities to expand the experience.
Around the globe there are thousands of creative minds, and thus there is a great competition of graphic artist, especially when you are opting for the online contracts. Thus there is the need to perfect your skills along with the proper knowledge of the field, which can only be done by opting for a formal training from recognized  institutes.
Contact Us