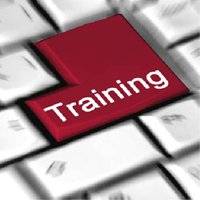 welcome
Whether you prefer calling it Hypertext Preprocessor or Personal Home Pages, PHP is one of the most widely used open-source scripting languages in web development. Many renowned organizations and new generation entrepreneur have their websites programmed in this language. But why web developers need to learn it at all? Should you join a PHP courses institute? Let's check out.
The web today is far more interactive and aesthetically appealing, than what it was a few years back. The open-source has made web development a delightful job. PHP is one such language which costs you nothing. It is fast, makes the website responsive and enables smooth co-ordination with databases and servers. What's more fun, is that you need to master the whole of this language to create a particular website.
This programming language is also much better than its predecessors in terms of security. It provides multi-platform support, which means you can have your website on computers as well as mobile devices like tablets and smartphones. Learning PHP can be fun and could open doors to a prospective career.
The process of learning this language can be summarized as follows:
Install the Program
Installing the language can be tedious without a server and with volumes of databases. To avoid this, you may get hold of a package like XAMPP. It installs Apache, together with MySQL, which can save you a significant amount of time.
Learn from experts
If you want your skills to encompass all the aspects, it is recommended to learn PHP from experts. The best way to do this is by joining an institute. The nuances of  PHP  includes complex codes and robust databases. When you begin developing a real-time application, you could be bowled over by its functionality. Institutes with experienced faculty can give you an insight into this, thereby making you aware of real-world pitfalls.
Discipline
The process of learning anything requires this. You need to be focussed and maintain a schedule. Enrolling for a course could make it easier than attempting to learn by yourself.
Read a few books
Among the several ones available in the market, you can make your own choice and read some books which give you an in-depth understanding of the language.
Create a project
Once you have gone through a few weeks of academic learning, its time to create your own webpage. Institutes offer projects at the end of academic training, which gives you hands-on experience in solving complex real-time problems.
That's it! Now you know the fundamentals, which can set your propellers in motion, to become a successful developer.
Learning PHP can be lucrative in many ways. The open-source means you need not spend a single penny to get started. You need not to hire professional coders but can become one yourself. It could make for an added profession, giving you an exposure to modern communication, besides earning money.
Contact Us