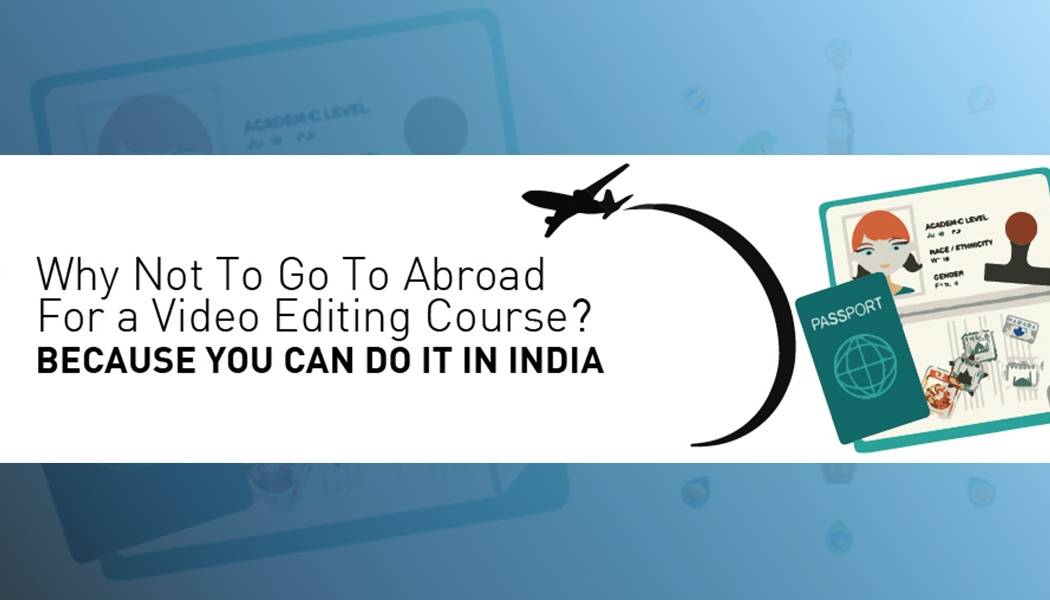 welcome
Video editing improves the quality of the video by cutting out what's least important. It makes the videos engaging and informative. You can learn video editing by joining a specialized video editing course in Delhi.
This article throws light on the video and audio editing courses offered in India. It also discusses how you can become a skilled video editor through these courses without joining an editing course abroad.
Prerequisites for joining this course in India
Most of the video editing courses demand just 10+2 qualification. Certificate courses on Final Cut Pro mostly demand basic knowledge of the MAC operating system.
Video editing courses offered
The institutes in India offer diploma and certificate courses in video editing. The diploma courses are more detailed and last for around 6 months. The certificate courses are crisp and industry oriented and last for about 2 months.
There are certificate courses which focus on specific tools used in video editing like the most popular tool Final Cut Pro. You may choose a course which suits your needs and current knowledge level the best. You can even customize courses offered by some institutes based on your requirements!
How are these courses of international level?
The students are taught the craft of video editing in these courses. The aim of these institutes is not just to inculcate software knowledge but to make the students an all-around video editor. Each element of video editings like graphics, images, music, voice-overs and sounds effects etc. are covered in details.
When video editing software is taught the students are first made comfortable with the software interface and environment. Students are also taught the fundamentals of the camera, lighting, and concepts like mixing, adding audio and basic special effects.
Thus like most of the international video editing courses, these courses cover everything to inculcate video editing sense in you right from the ground level.
Things which make the video editing courses in India true winners
Reputed industry professionals as faculty members: The faculty members of these institutes are reputed professionals with ample experience working in TV channels and renowned post-production studios. The knowledge they build in the students is indispensable
Innovative teaching methodology: The faculty members conduct many practical workshops, studio sessions and live discussions to build a practical learning environment
Internships: A good course also helps the students do an internship at reputed news channels. The students get a lot of real-life industry exposure through such internships
Latest technologies and tools: The students have access to the latest hardware and software applications when they join a course. They get hands-on experience working with the popular software applications used in the industry
Placement Assistance: After the completion of the course the students are provided with placement assistance. They undergo mock interviews and screening tests so that they become confident enough to face the industry. Most of the student pass outs bag a job with reputed news channels and films
All of this at a nominal cost: The best part is that you can do all this at a nominal cost. The international video editing courses are highly priced.
To sum up, a good course offers everything which an international course offers sometimes even more at a nominal cost. Therefore if the field of video editing interests you then you should join a course soon!
Contact Us