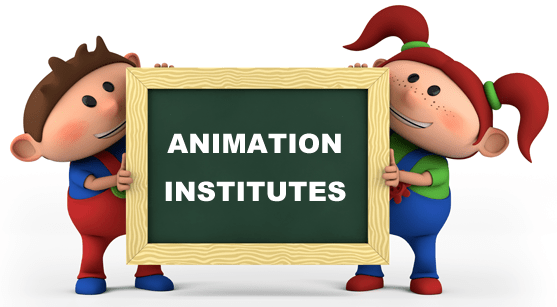 welcome
The animation industry in India is in its growth stage and creating multiple job opportunities. KPMG reported the overall size of the industry as INR 35.3 billion in 2012. To cater to this demand, many animation institutes in India run industry-aligned animation course in Delhi.
This article throws light on the institutes which offer Animation course in Delhi. The article highlights their entry criteria, course structure, training mechanism and the benefits which a student gets when he/she pursues the course in these institutes.
About animation courses in Delhi
Course options: The animation courses provide diploma, degree and certificate category courses in the field of animation. Each of these courses varies in duration. The degree course runs for a period of three years. Animation institutes have tie-ups with accredited educational universities for the degree courses. When you join any animation courseyou can opt for a suitable course based on your requirements.
Course curriculum: A good courseis structured into modules and these modules are distributed among semesters for diploma and degree courses. The modules start right from the fundamentals of animation like drawing, shading etc. to the latest tools and techniques used in animation. The course curriculum is completely industry oriented.
Course faculty: A good animation courseis taught by industry certified professionals who have at least 5-10 years of studio experience. The faculty members have expertise in different areas of animation like 2D animation, 3D animation etc. The faculty members have excellent time management and interpersonal skills. The good animation institutes continually assess and rate their faculties.
Teaching methodology: The faculty members of a good institute conduct many practical workshops and live studio sessions to align the students to the actual practices used in the animation industry. The students are encouraged to participate in animation contests and shows to develop confidence and gain deeper insights of the animation industry. The faculty members help the students build fundamentals through practical case studies.
Infrastructure:A good Animation institute in Delhi uses the latest hardware and software and students always have plenty of resources to refer to.
Placements: A good courseoffers placement assistance to place students in India as well as abroad. The course has tie-ups with reputed animation studios. These courses conduct mock interviews and aptitude sessions to help the students face screening procedures with confidence. The students are also advised on resume and portfolio development.
Benefits of the course at a glance
India has around 300 animation studios which employ at least 15,000 animation professionals. India is receiving numerous outsourcing assignments from international studios like the Walt Disney Pictures. Many Indian animation movies are already in execution stage.
A good institute is lower proceed compared to a good animation course in UK, Canada or anywhere else in the world. The course is industry aligned to train the students on all the practical aspects of animation and make them industry ready. It helpsthem in getting a job too.
If you wish to take up animation as a career option then these courses can pave your way to a successful career. So your hunt for an animation institute should stop at India. Join a good animation course in Delhi and get ready for the animation industry!
Contact Us