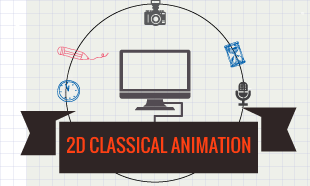 welcome
Stop Running from Pillar to Post after Completing Animation Course in Delhi
Feelings like nervousness, excitement, fear, etc., clouding up your mind because your animation course in Delhi is about to get completed and still you have been unsuccessful to rope in a perfect job opportunity for yourself. There are many ways in which you can help yourself to find that dream job. You should always seek help from the training and placement cell of your institution from where you have graduated or specialized into a particular stream of animation. These days almost every institution or school provides placement to their pass out batches.
Another good and worthy step is to search the internet and Google the websites that offer you to place your resume on their website. A lot of employers or other companies visit such websites and call individuals whose profiles, skill sets, qualifications, etc., match with their requirements. These websites also offer facilities using which you can get your resume designed and framed by the professionals. They make sure that your best skill sets in 2D Animation course speak out loud in your resume. Make sure that you have your Resume listed on at least four to five good job portals. You can also visit consultancy firms for the same. Though they might charge you some amount of commission they get you placed by arranging interviews with giants of the animation industry.
2 D Animation is a field where practical and creative skills play an essential role in getting you employed as an animator. You can take part-time projects along with your course and that would provide you a practical knowledge in the field of animation. This experience would help you in fine-tuning your skill set throughout the course and when companies visit your school or institute you will have a plenty of skills to be showcased in your resume. If you are thinking where to get projects from then you can again seek help from the internet. There are numerous websites that allow you to explore you animation skills as a freelance animator.
You can always experiment and play with your creativity and knowledge in these 2D projects and win accolades from clients. If you are unable to get yourself placed in a company then you can continue as a freelancing 2 D animator till you land up with an irresistible job offer. Word of mouth is also popular when seeking jobs. Get in touch with your seniors who have already been placed in reputed firms as a 2D animator. You can ask them to refer your resume in their firms or arrange for an interview.
Always take extra care while choosing an institute for your animation course as good and reputed institutes to ensure that most or all of the students are placed well in advance. One of the market leaders for pursuing an animation course in Delhi is TGC Animation and Multimedia. The institute has a team of professionals who expertise in several courses like animation, graphic designing, web designing, languages like PHP, Python, etc. The institute also offers Android courses in Delhi. For more details, you can visit their official website at http://www.tgcindia.com/.
Contact Us