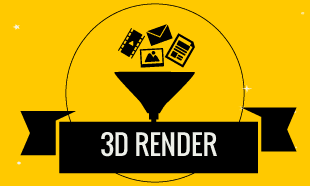 welcome
3D Rigging Course is a career Program intended to cater to the increasing demand of skilled and quality manpower for the ever-growing domestic and International VFX industry. This course is aimed at equipping students with the basic and fundamental skill sets needed for rigging 3D Characters for Production in 3D computer software.
OBJECTIVE
This  Course is a course that would help 3D  Students learn how to effectively Create Character rigs for 3D Characters to enable animation of this Characters in a Scene. It would also teach the concept of skins and how they deform with joint movement and animation.
COURSE OUTLINE
Introduction to Rigging
Cartoon Character rigging
Advanced Character Rigging
Quadrupeds Rigging
Motion Flow Rigging
Creature Rigging in Maya
COURSE BREAKDOWN
MODULE 1
Introduction to Rigging
Introduction to rigging
Rigging Reference Libraries
Naming conventions when Rigging
Joints and Bones overview
Using the Disconnect Joint tool
Understanding Rotate Planes and Chain solvers
Spline IK Solver
Controls Creation and Constraints
Aim constraint
Spline Ik Advanced Twist Control
Channel control Lock and Hide
Custom Attributes and Connection Editor
Node Editor
Expressions
Set Driven Key
Reaction Manager
Wire parameters
Look at constraints
Geometry Constraints
Parenting and Parent constraints
Smooth skin deformations
Jiggle Deformer
Jiggle tools
Blend Shapes
Morphing objects
Forward and Inverse Kinematics
Skinning
Pivot and Group
MODULE 2
Cartoon Character rigging
Construction of rig
Feet rigging
Reverse lock Feature setup
Foot control and Foot bank Rig creation
Custom Attributes creation  for the feet
Advanced twist set up for the body
Extendible spline
Using Volume interface controls for the spine
Multi-parent control objects
Eyes Rigging
Arms control
Left and right arm connections
Loose assets pinning
Use of layers for rigging
Blend Shapes
Skinning and weight painting for the body
MODULE 3
Advanced Character Rigging
The Flexi Plane
Joints and twist control for the Flexi rig
Animation Controls for spine
FK/IK limbs
Making the IK legs stretchy
Bend Controls
Arms rigging
Clavicle Controls
Flexi Planes attachment to the shoulders
Use of cloth
MODULE 4
Quadrupeds Rigging
Flexi system for the vertebrae and Neck
Flexi Surface
Flexi rig
Biped Rig
Bend Controls
Node Network
Volume Control for the Flexi system
Squash and Stretch Control
Flexi system Insertion
Skinning
IK systems
Ear driving
Leg Controls Creation
MODULE 5
Motion Flow Rigging
Programming Nodes
Faux Constraints
Interdependent systems
Broken Dependency Loop
Dependency System
IK handles
IK switches
Auto Clavicle Interface
Auto Swivel
Auto Hip switch
MODULE 6
Creature Rigging in Maya
Using MEL Script
Joints creation and control creation
Creature Chain Set up
Control Object Reservoir
Rigging Mandibles and Antennas
Gaster's control Creation
BY THE END OF THE 3D rigging  COURSE, STUDENTS WOULD BE ABLE TO
Effectively Rig 3D Characters
SOFTWARE/ PROGRAMMING LANGUAGE COVERED
Autodesk Maya
3DS MAX
Cinema 4D
Softimage
Houdini
CAREER OPTIONS AFTER COURSE
Students who complete this course have the following career options
Rigging Artist
Animation Artist
Morph Artist
WHY TGC INDIA?
TGC India is a leading Graphics and Animation Institute in Delhi with branches across the country.This Course with TGC is also affiliated with the Mahatma Gandhi University and  Punjab Technical University. Take this course with TGC India today as part of a VFX degree.
Contact Us