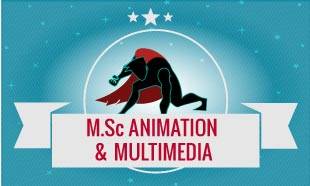 welcome
Is your fervor for arts is occupying your mind in a way that you are longing to make this your profession? Then one idyllic alternative for you is the career as in animation. A well-balanced career preference of artistic expression and practical knowledge, master degree in animation can actually prepare you with the ingenious and rewarding tools to be successful in this money-spinning field.
Accredited institutes today are available all over the world, which provides the undergraduate and master degree in animation. With the skills and opportunities the students will get in this learning phase, they can easily pursue a number of exciting careers in this field.
How important this degree is?
Animation today is much more than the films and games, in the present day, it has grown up into an all-new platform. Stretching itself over different media industries, it has made its mark ubiquitously. In point of fact animation is not a simple work to do; in fact, it is one of the most time-consuming processes, as it can even take a year to produce an animation just for 10-120 minutes. This means along with the expertise and good knowledge you have to have the right proficiency of time management also. In simple words, it is a vast field which cannot be learned in a few months or in small courses.
Although you can get familiar with the basic concepts of animation at undergraduate program level only, by getting the master degree in animation you can definitely inflate your knowledge of one of these meticulous areas, making yourself as a connoisseur in your selected alcove.
What all is included in this program?
Although studying a relatively new subject at such a high level is not common, but many institutes these days are offering a master degree in animation. This program typically lasts for two years. Prerequisites for this program are a bachelor degree in animation or design, fine art, and architecture.
There are some of the institutes which also mulls over the application of students with a background of cultural theory, media studies, philosophy and the other areas of the humanities and social sciences. Another requirement is the defined portfolio of work. Some of the institutes give consideration to the work experience which can be in terms of a job or the internship.
Masters in animation prepare the students with all the skills and knowledge they need it to be in animation production, computer animation, digital imaging, and much more.
Career Avenues for Postgraduates
Undoubtedly, the industry is competitive and business is improving at a high pace, so thus the rate of graduates leaving universities with the higher degrees. Going for masters in animation can always increase the job prospects. We all know that the animation industry is commercially obsessed and this is the reason why it always looks for new talent with the best ideas.
Getting masters in animation can lead to careers in Visual FX and Stop Motion etc., where you can show your talent by creating images and sequences for films, TV shows etc. These jobs are the great means to be in the industry and using these skills can also lend a hand to stand away from the multitude and surpass hastily in this field.
Getting training of master degree in animation will definitely open a world of opportunities for the student to enter the career of their dreams. Do not forget dreams come true to those people who take early action in life as an age-old adage also goes: "An early bird catches the worm."
Contact Us