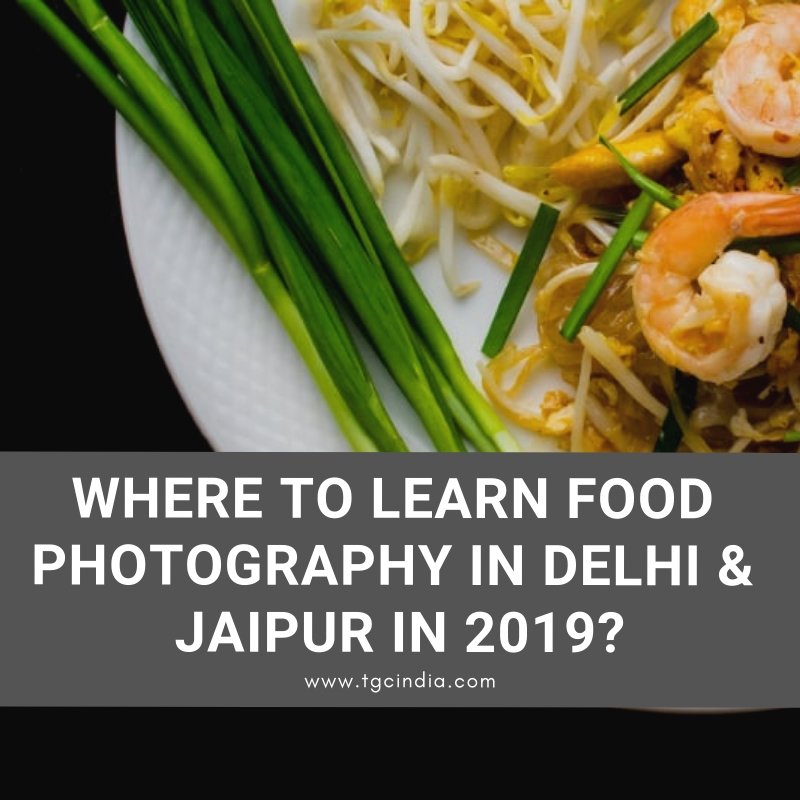 welcome
Almost 6 out of 10 people have profiles related to food photography in social media these days. More than half of those foodies seem amateur in the field of photography.
Professional food photographers are well known to capture the finger-licking, drool-worthy pictures of food for magazines, advertisements, cookbooks, and other media.
Apart from taking pictures, food photographers also make subjects looking more stylish and prepare things up for best photos. They have proper knowledge about culinary art and food preparation. They have complete insight of catering industry.

Where to Learn Food Photography?

TGC India is the best photography training institute in Delhi and Jaipur where anyone can master the art of food photography. They offer the best food photography courses in India to find great job opportunities in various companies.
Well, there is no specific requirement for education but you must have a bachelor's degree as an added advantage. Experience and skills play a vital role to land you in the ideal position along with academic credentials.

You can achieve success in food photography with great job profile and track record in employment, irrespective of having academic backgrounds. You can become an aspiring photographer by seeking job as assistance or apprentice rather than degree in arts.

What do you need?
If you plan to capture food product successfully or want to sell a recipe, you must know your tools and your subject.
Along with the camera, lights, and placement, food photography calls for proper expertise with food as well. Aspiring food photographers need to have the ability to understand food so they can discuss the same with potential and paying clients.
It is actually a still life art. Food photographer should have proper willingness and attention to detail to dedicate time and patience to all the shots.

Where you can work?
Food photography is not all about a fast-paced job. It needs proper dedication and hard work to gain perfection in art. Generally speaking, photographers work from either their own studio or client's studio.
Usually, at restaurants, kitchens or other areas, location shoots may also be the areas of their expertise. Apart from adding ideal image, a photographer's work environment may also cover pressures based on client's deadlines, needs and criticism level.

Scope
There is huge scope for jobs in food industry for photography, either in a renowned company or as a freelancer serving different clients. Clients and/or employers may be corporations and food companies (who use pictures of food in advertisements, promotions and packages), magazine publishers, cookbook, and even restaurants.

Pay Scale
There is significant growth in demand for drool-worthy visuals of exotic foods. So, there is endless growth for food photographers in few years to come.
They work on contract, though they may not get a job as full-time employees. You may earn up to Rs. 5000 to Rs. 50000 for a shoot in a day, as per your market position. The future of food photographers is very bright but this market is still unknown in India.
Some of the leading clients are restaurants and hotels, dairy companies, ice cream parlors, magazine agencies, exporters, etc.

Contact Us